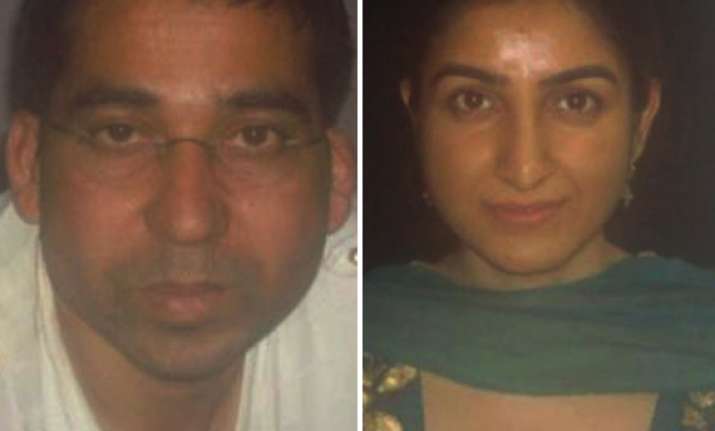 New Delhi, Apr 1 : A letter stuffed in a green envelope, apparently written by  Kumar Yashkar, deputy director in the Director General of Medical Services (DGMS) clearly names two Army officers "for putting too much pressure of work" on him, reports Times of India.
Kumar Yashkar and his dancer wife Archana were found killed in their official flat in Hudco Place on Thursday.
The mystery has thus deepened over the causes behind the murders of the couple.  
Relatives said nobody from the defence ministry have so far "bothered" to contact them.  Yashkar, 42, was the deputy director in DGMS and his 32-year-old wife was a trained classical dancer.  
Archana's body was found in the bedroom while Yashkar's charred body was lying outside the kitchen.  
Yashkar's brother Pushkar Sinha showed photographs and said Yashkar's tongue was protruding, unusual for a burn victim, while Archana's face did not show trauma associated with strangling.  
The Times of India newspaper report said, it had the names of the two Army officers, but is withholding them.  
From the note it appears Pushkar was driven to despair because of work pressure from these two senior officers.  
The "green envelope" was found on Friday evening after  around 10 forensic science lab officers and personnel from the Defence Colony police station combed the Hudco Place flat number SB-101 for almost two hours.  
Meanwhile the autopsy on both the bodies was conducted in the AIIMS on Saturday  and both the bodies were handed over to the family. The cremation took place last evening. 
The post-mortem doctors have preserved the viscera for further investigation.