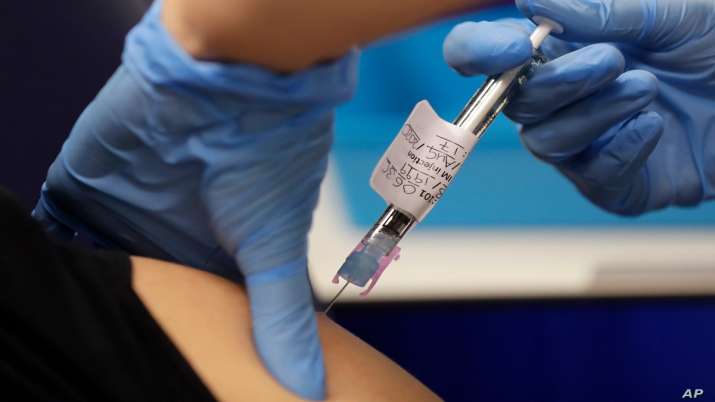 In a significant development, Drugs Controller General of India (DGCI) on Sunday (January 3) formally approved Oxford-AstraZeneca's Covishield and Bharat Biotech's Covaxin for use in India. Addressing the media, the Drug Controller General of India VG Somani said both firms submitted data on their trial runs and both have been granted permission for "restricted use". This comes after an expert panel of the drug regulator gave its recommendation on Saturday for the emergency use authorisation of Oxford AstraZeneca's Covishield and Bharat Biotech's Covaxin COVID-19 vaccines. On January 1, Covishield was recommended for emergency use while COVAXIN was recommended for restricted use on January 2. Now a final approval on the use of both the vaccines awaits DCGI nod.
Somani said both vaccines will be administered in two doses and stored at 2 to 8 degrees. The regulator also granted approval to Cadila Healthcare to conduct Phase III clinical trial of its vaccine candidate. READ FULL STATEMENT HERE
"We'll never approve anything if there is slightest of safety concern. The vaccines are 100% safe. Some side effects like mild fever, pain and allergy are common for every vaccine. It (people may get impotent) is absolute rubbish," VG Somani said.
However, he also said that some side effects like mild fever, pain and allergy are common for every vaccine.
India officially gets vaccines | Top points 
Serum Intitute and Bharat Biotech vaccines have to be administered in two doses. 
All the vaccines have to be stored at 2-8° C. 
Serum Institute vaccine candidate found 70.42% efficacy, permission granted to take Phase-III clinical trial and permission granted for restrictive emergency usage
Bharat biotech vaccine candidate, Covaxin, safe and provides a robust immune response. The expert committee has granted permission for restrictive use of the vaccine in the emergency case as the ongoing trial continues
Cadilla vaccine candidate is safe and immunogenic with three does and the firm has sought permission for Phase-III trial which has been recommended by the expert committee. 
"The risks have finally paid off"
Meanwhile taking to Twitter, Serum Institute of India SEO Adar Poonawalla said, "Happy new year, everyone! All the risks @SerumInstIndia took with stockpiling the vaccine, have finally paid off. COVISHIELD, India's first COVID-19 vaccine is approved, safe, effective and ready to roll-out in the coming weeks."
"A decisive turning point"
Soon after the announcement, Prime Minister Narendra Modi said this shows the eagerness of our scientific community to fulfil the dream of an Aatmanirbhar Bharat, at the root of which is care and compassion.
"We reiterate our gratitude to doctors, medical staff, scientists, police personnel, sanitation workers and all Corona warriors for the outstanding work done, that too in adverse circumstances. We will remain eternally grateful to them for saving many lives," wrote the PM.
The Serum Institute of India, the world's largest vaccine manufacturer, has tied up with AstraZeneca to manufacture Covishield. Covaxin has been indigenously developed by Bharat Biotech in collaboration with the Indian Council of Medical Research (ICMR).
Meanwhile, India recorded 18,177 fresh coronavirus infections today, taking the country's tally to 1,03,23,965, including 2,47,220 active cases. The death toll after 217 new fatalities stands at 1,49,435. 20,923 new recoveries pushed the total number of recoveries to 99,27,310.