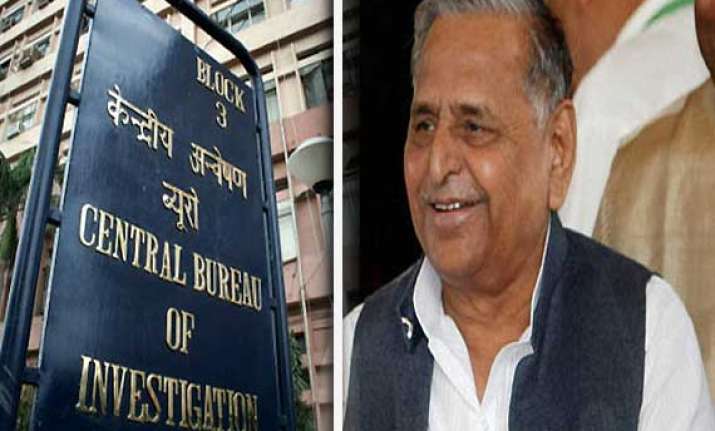 New Delhi: The CVC has asked CBI to provide the closure report filed by them in the disproportionate assets case against Samajwadi Party chief Mulayam Singh Yadav.
Last week, the petitioner in the case, Vishwanath Chaturvedi, had also asked for a copy of the closure report through a RTI application filed with both CBI and CVC.  
R Srikumar, who retired as vigilance commissioner in CVC on January 27, told an English daily that CVC had asked CBI for a copy of the closure report in the Mulayam Singh Yadav DA case.
A senior CBI officer said the copy has been handed over to the CVC which may be examining it, but said CBI was not required to submit the closure report before any court as it was a preliminary enquiry and not a regular FIR.  
Another senior officer with CBI, however, was unsure if the agency had handed over the report to CVC, adding that the agency did not have any problems in doing so.  
Chaturvedi, however, said he can challenge the closure report only if CBI makes the same public, which is not the case even five months after the case was closed.  
He said he had written to CBI director on January 18 asking for a copy of the report and a re-investigation in the case.  
CBI had in September announced that it was closing the case against Yadav and his family due to lack of sufficient evidence.