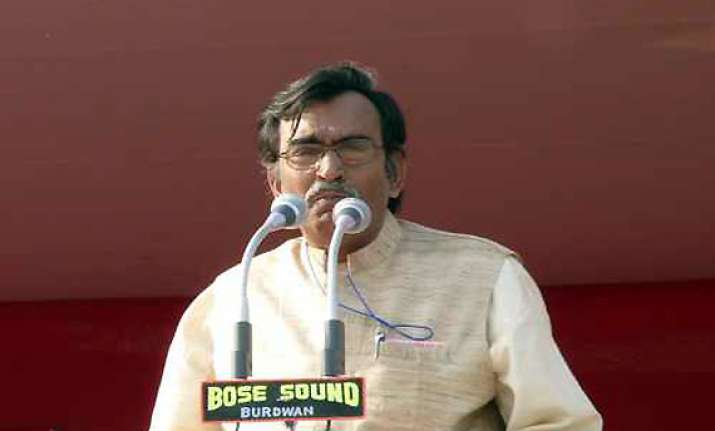 Kolkata, Jan 13: Opposition Leader in the Assembly Suryakanta Mishra of the CPI-M today accused Chief Minister Mamata Banerjee of taking no action against growing campus violence in West Bengal and alleged 'blatant political appointments' in different educational institutions. 

"The chief minister, who holds the police portfolio, did nothing to tackle campus violence in which her party Trinamool Congress was involved and instead tried to underplay the incidents which vitiated the academic environment, reminiscent of the 70s," Mishra said.

Addressing a convention of four Left student organisations here, Mishra alleged that the chief minister 'allowed' such condemnable incidents to occur in educational institutions and described the attack on college principals by students belonging to Trinamool Congress as 'shocking'. 

"The chief minister sought to softpedal the incidents which was unfortunate. The government should not shirk its responsibilities," he said.

Mishra further alleged that the government had directly indulged in 'making political appointments' in different college governing bodies, while making 'false' claims about depoliticising of educational institutions. 

"This government hurridely promulgated an ordinance aimed at depoliticising educational institutions unilaterally which proved counter-productive," he said. 

Meanwhile, till now nine persons have been arrested in connection with the assault on the Raiganj College principal last Thursday.

Seven Trinamool Chhatra Parishad (TMCP) supporters and two Chhatra Parishad supporters were among those arrested, the police said.

West Bengal Bengal Governor M K Narayanan had yesterday expressed his displeasure at attacks being made on college principals in different parts of the state and called for action against the attackers.

In the incident at Majdia in Nadia district, three activists of CPI(M)'s student wing SFI were arrested on January eight.