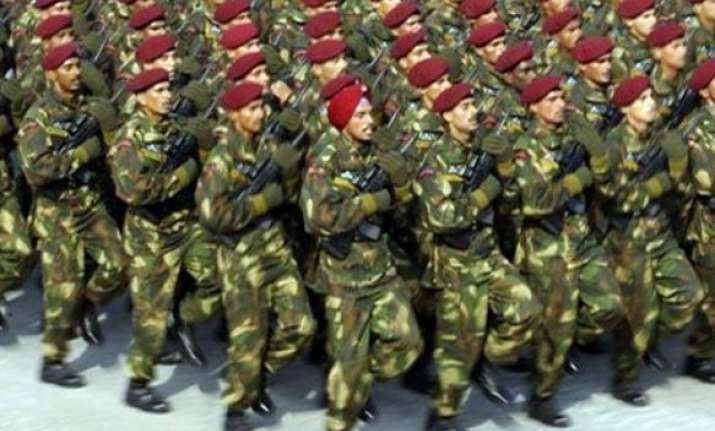 New Delhi, Jul 7 : In an unprecedented move, the Army is on the verge of ordering stringent action, in all probability general court martial, against 27 officers for illegally selling off weapons procured for their personal use, says a Times of India report.

It is for the first time in the Army's history that so many serving officers, in this case lieutenant colonels and colonels, are facing such serious action.

Army sources said the Court of Inquiry against the 27 serving officers was completed a few weeks ago, followed by the summary of evidence which too is now over.

Based on the summary of evidence, military's legal experts are studying the next course of action. The legal opinion is veering around to convening court-martial against the accused officers, sources said.

A senior Army officer said the fact that 27 serving officers were facing possible court-martial doesn't mean "there was any official connivance or systemic failure". He added, "They were individual acts, and we wouldn't compromise with that."

The unprecedented action comes after almost four years of investigations, prompted by a PIL in Rajasthan high court by an advocate alleging that non-service pattern (NSP) weapons, bought by the officers for personal use, was being sold off to dubious characters.

He had alleged that the NSP weapons obtained from Central Ordnance Depot, Jabalpur were being sold to civilians by Army and government officials in violation of Arms Act. The Supreme Court is presently hearing the case.

As Army started investigating the issue, it came across two rampant misuse of the privilege of personnel to buy private weapons.

One, it found that at least 64 personnel, including two former lieutenant generals, had bought weapons in Bhutan since 2005 when they were posted there as part of IMTRAT (Indian Army Training Team).

As the investigation started into the IMTRAT misuse, in 2009, the Army imposed a ban on import of firearms and ammunition into India by officers going on posting to Bhutan.

A court of inquiry into the IMTRAT misuse found 25 officers guilty of violating resale rules. They were given punishments that were appropriate but none of them faced court-martial, a senior officer said.

Meanwhile, investigations into procurement of licensed weapons for personal use by Army officers posted within India found almost similar scales of misuse. Army sources are tightlipped about the total number of people who may have been investigated.

But now, Army admits that 27 serving officers, all of them in the lieutenant colonel and colonel ranks, are facing serious punishment, in all possibility court-martial.

It is not clear why these 27 are facing far more serious punishment than those who got weapons from Bhutan and sold them off in India.

One key difference between the two categories is that the officers in India bought weapons from ordnance factories, while those in Bhutan bought from private suppliers.