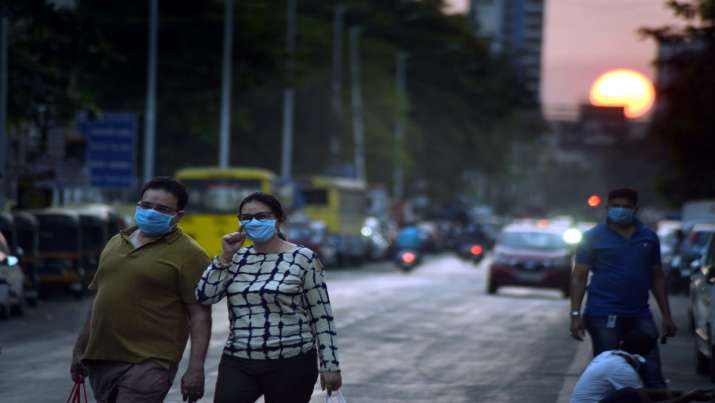 More than 1,000 coronavirus positive cases have been reported from across India so far. According to the official health ministry figures the total number of COVID-19 cases in the country stood at 1071 including 48 foreign nationals. Out of these 1071 cases, 942 active cases, 99 cured/discharged cases. India's total death toll due to COVID-19 has gone to 29 after one more patient in West Bengal succumbed to the disease Monday morning. The global COVID-19 numbers have surpassed 700,000 and the death toll is close to 30,000, WHO said. 
After 22 persons were found positive for coronavirus on Sunday, Maharashtra stands as the worst-hit state with 186 coronavirus positive cases, followed by Kerala at 182.
As per the ministry statistics, the number of deaths due to infection is 27. This includes 6 in Maharashtra, 5 in Gujarat, 3 in Karnataka, 2 each in Madhya Pradesh, J&K  and Delhi and one each on Kerala, Tamil Nadu, Telangana, Bihar, Punjab, West Bengal and Himachal Pradesh.
Karnataka has so far reported 76 cases followed by Telangana with 66 cases. Uttar Pradesh has 65 cases and Gujarat has 58 cases followed by  Rajasthan with 55 cases. Delhi has reported  49 cases and Madhya Pradesh has 30 cases so far.
Check State-wise COVID-19 positive cases list:
(*Including 49 foreign Nationals, Source: Health Ministry as on 30.03.2020 at 10:30 AM)
S. No.
Name of State / UT
Total Confirmed cases *
Cured/

Discharged/Migrated

Death
1
Andhra Pradesh
19
1
0
2
Andaman and Nicobar Islands
9
0
0
3
Bihar
11
0
1
4
Chandigarh
8
0
0
5
Chhattisgarh
7
0
0
6
Delhi
53
6
2
7
Goa
5
0
0
8
Gujarat
58
1
5
9
Haryana
33
17
0
10
Himachal Pradesh
3
0
1
11
Jammu and Kashmir
31
1
2
12
Karnataka
80
5
3
13
Kerala
194
19
1
14
Ladakh
13
3
0
15
Madhya Pradesh
33
0
2
16
Maharashtra
193
25
8
17
Manipur
1
0
0
18
Mizoram
1
0
0
19
Odisha
3
0
0
20
Puducherry
1
0
0
21
Punjab
38
1
1
22
Rajasthan
57
3
0
23
Tamil Nadu
50
4
1
24
Telengana
69
1
1
25
Uttarakhand
7
2
0
26
Uttar Pradesh
75
11
0
27
West Bengal
19
0
1
Total number of confirmed cases in India
1071
100
29