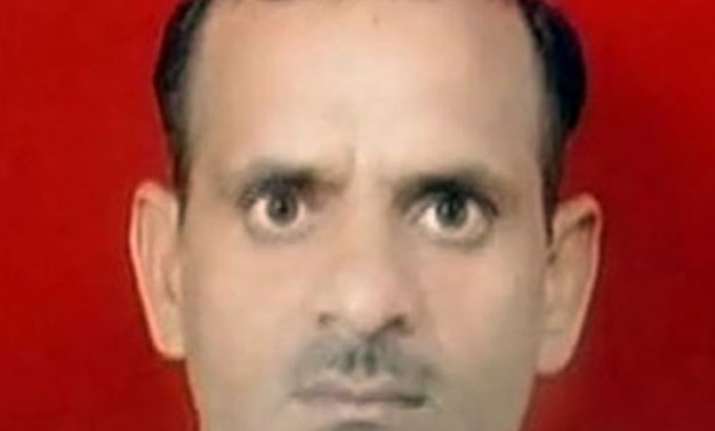 Morena (Madhya Pradesh): Dharmendra Chouhan, an on duty constable was crushed to death in Madhya Pradesh's Morena district on Sunday when he tried to stop a dumper carrying illegally quarried sand.
According to police, Chouhan, an ex-army man, was part of a police team that was tasked to chase a truck laden with illegally mined sand.
The police team apprehend the truck near Karah Dham and asked the truck driver to bring it to a halt. While reversing, the truck's wheel went into a ditch and it lost control toppling on one side crushing the constable. The driver managed to fled the spot leaving vehicle behind.
The body of Chouhan was retrieved from under the dumper and sent for autopsy.
"A team from Noorabad police station, acting on a tip off, was going to a nearby village to catch men who had been accused of a theft. On the way, the truck obstructed the way, police asked the driver to make way, during which the constable was killed," Superintendent of Police, Navneet Bhasin told reporters today.
Police said that a case has been registered against unknown person for unintentional murder and further investigations are on.
The incident rekindled the memory of 2012 killing of young IPS officer Narendra Kumar in Morena. The IPS officer of the 2009 batch was crushed to death under a stone-laden tractor trolley belonging to the illegal mining mafia in broad daylight when he tried to stop a tractor carrying illegally mined stone.
Illegal sand and stone mining are rampant in the Chambal region of which Morena is a part.