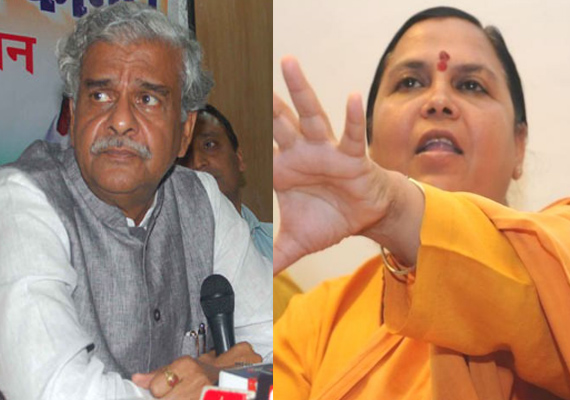 Kanpur, Feb 23 : Congress leader Sriprakash Jaiswal today said if his party fails to get a majority in the UP Assembly polls, it will seek imposition of President's rule in the state, a remark that drew a sharp response from the BJP.

 "Those who lack confidence are looking for alliance ....Congress will not forge any alliance," the Union Coal Minister told reporters after exercise his franchise here.

"If Congress gets majority then it will form the government...if some seats are short then there is no option other than President's rule," he said. 

Jaiswal said that results of UP polls would be "shocking" and Congress would get majority.

His statement evoked sharp response from the BJP which termed it as an indicator of the "feudal mindset" of the Congress.

"On the threat that they would impose President's rule, I appeal to the electorate not to poll in favour of Congress as the party is not understanding the importance of their votes," senior BJP leader Uma Bharati said in Charkhari, from where she is contesting.

She said such a statement was "undemocratic and was not an announcement, but a threat.

"It is indicative of feudal mindset. Congress does not believe in democracy that is why they are saying this," she alleged.