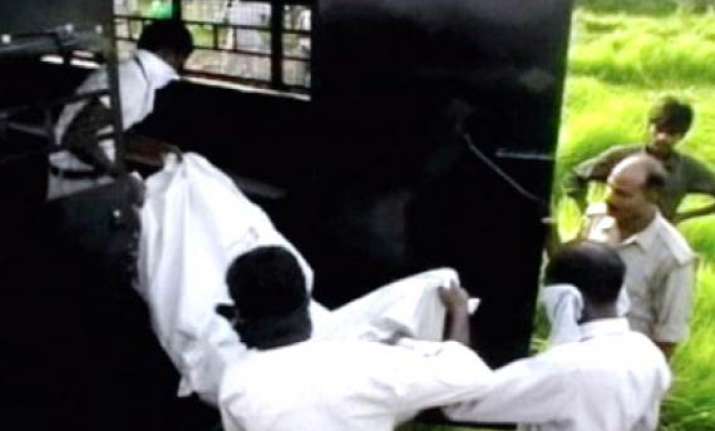 Lucknow, July 3 : The Uttar Pradesh government  on Sunday finally admitted  that the man who murdered the 14 year olf girl attempted rape on her. The  body was found hanging from a tree inside a police station in Lakhimpur district in the state.

"A police constable, Atiq Ahmed,  has accepted his crime before the  Crime Branch-CID, which is probing the case," said state Cabinet Secretary Shashank Shekhar Singh. He said the accused has been suspended and  arrested.

Atiq was the gunner of the Circle Officer of Nighasan Police Station in Lakhimpur, where the incident took place.

On Sunday, the CB CID  arrested constable Atiq Ahmad, who has admitted that he had been trying to lure the  girl even before committing the crime on June 10.

On the day of the crime he did make an attempt to rape the girl but the girl started shouting.

In an attempt to gag her voice, Atiq tied her face with her dupatta (stole/muffler), which caused her death. He later hung the girl's body to the tree to make it look like a suicide, Shashank Shekhar said.

Narrating the facts of the case,  the Cabinet Secretary said  on June 10 the victim's mother filed a police report saying that her daughter had  taken the cow for grazing in the field and as the cow entered the police station premises, she went there but did not return.

The report said, her mother went in search of  the girl, and found her body hanging from a tree. There were injury marks on the girl's body. Suspecting rape and murder, the mother lodged a report at the Nighasan police station.

After a hue and cry in the media, Chief Minister Mayawati  ordered a CB CID inquiry into the case.

The government had also ordered a second post mortem and ensured a woman doctor's presence in the team. The government had suspended all the three doctors who had conducted the first autopsy.

Later,  the government first transferred and had then suspended the Superintendent of Police, Lakhimpur. However, only one class four employee working in the police station was arrsted.