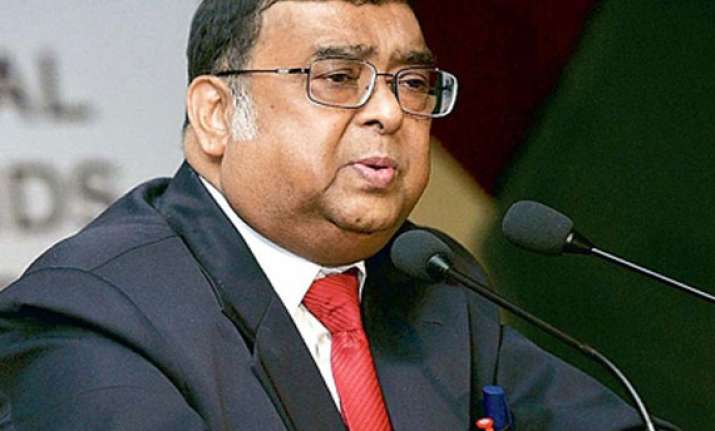 Patna, Feb 24: Chief Justice of India Altamas Kabir has expressed grave concern over growing practice of "media trial" and said it could prejudice against the accused.
"(Media trial) it is a matter of grave concern. This should not happen," Kabir told reporters on the sidelines of East Zone Regional Judicial Conference on 'Administration of Criminal Justice: Issues and Challenges' here on Saturday.
"It (media trial) can prejudice against an accused in a case," he said.
"The issue should be left to the courts to decide," the CJI added.
In reply to a question on reducing the age of juvenile from exisiting 18 years to 16, the demand for which came from different corners in view of involvement of a juvenile in Delhi gangarape case, Kabir said, "It can be only done by Parliament and nobody else can do it."
On the issue of witness protection, the CJI said there should be proper protection for witnesses.
"Witness protection should be there," he said.
Asked if he was satisfied with the level of witness protection now, Kabir said it should be more developed.
Earlier, addressing the conference, Kabir said the concept of witness protection in the country was almost not available.
"There is not even proper sitting arrangement for witness in courts...We are not providing even minimum facilities to witnesses," he said.
The three-day conference organised by Patna High Court Bihar Judicial Acadey and National Judicial Academy was inaugurated here yesterday.
The CJI expressed concern over large pendency of cases in courts and said it could be solved by strengthening subordinate courts.
"It is a matter of concern. We can request the adminstration to strengthen the subordinate courts so that strength of judges can be increased," he said.
"In superior courts, cases are bogged down due to lack of strength of Judges," he said.
Kabir said length of time for disposal of cases was the biggest challenge.
On low conviction rate, the CJI said it was because of the fact that prosecution is not able to place its case properly.
"Witness turn hostile, lack of proper investigation and witness not turning up for examination during trial are other reasons for low conviction rate," he said.
Justice S J Mukhopadhya, Chief Justice of Patna High Court Rekha M Doshit and Justice Navin Sinha of the Patna High Court were present on the occasion.
The National Judicial Academy has been organising regional conferences since 2007 on various themes, including key challenges facing the judicial system in enhancing timely justice.