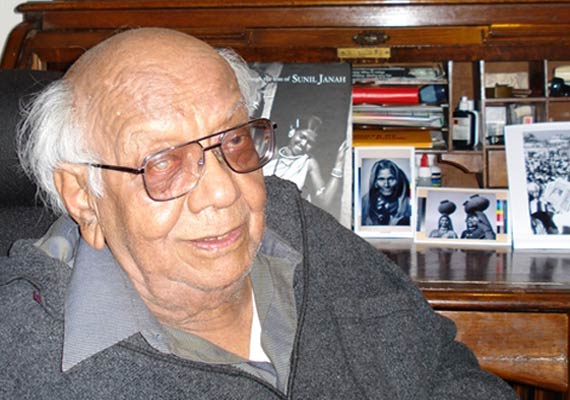 New Delhi, Feb 20: Rectifying its mistake of giving the same award to a person twice after a gap of four decades, the government has decided to confer Padma Bhushan to photographer Sunil Janah, who shot to prominence for his pictures on Bengal famine.

Janah, 94, was awarded Padma Shri in 1972 by the Indira Gandhi government. But after four decades, on the eve of this year's Republic Day, the Home Ministry again announced his name as one of the recipients of Padma Shri.

Realising its mistake, the Home Ministry has now decided to confer him with Padma Bhushan and the decision has been conveyed to Janah's family, settled in the US.

"Yes, we have decided to rectify our mistake and he will now be given Padma Bhushan," a Home Ministry official said.

The official said it was a genuine mistake as in 1972 his surname was written as 'Janath' and his domicile was shown as Delhi. This year the surname was correctly spelt as 'Janah' and the domicile as Assam, where he was born.

Janah is unlikely to travel to New Delhi personally to receive the award due to ailments.

The photographs of 1940s Bengal famine which Janah had taken as a journalist shook the nation. He also had went to to document people's struggles against colonialism in the pre-Independence days and the emergence of independent India post-1947.