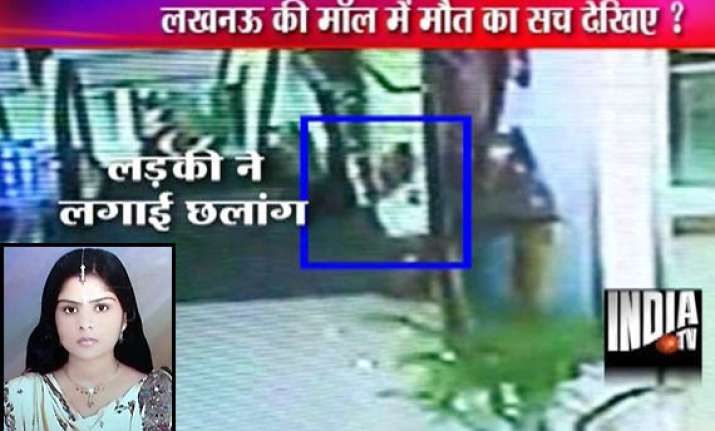 Lucknow, Apr 28: The Lucknow police on Thursday came out with the CCTV footage of the shopping mall, which clearly showed that the married woman Babita Yadav, whose family had alleged she jumped because of stalking eve-teasers, calmly walking up to the third floor, taking off her shoes and then taking the lethal jump. 

The location: Phoenix Mall in Alam Bagh, Lucknow. 

Babita's younger sister Nirmala told police that both of them were being stalked by eve-teasers after which Babita jumped from the shopping mall, but the CCTV footage proves otherwise. 

The CCTV footage clearly shows both the sisters walking around the shopping mall undisturbed. 

They go upto the fourth floor, where Babita could not cross the railing and descended to the third floor. 

At the third floor, Babita hugs her younger sister, gives her purse to Nirmala and asks her to go and call the guard loudly to divert his attention. 

She then tries to  hike up the railing, but could not do so. Babita then takes off her shoes, and takes the final jump. 

Babita, police says, had an 18-month old quarrel with her husband.

The CCTV footage does not show any eve-teaser in even a single frame, says police. Police officials say this was a clear case of suicide.

But Babita's family thinks otherwise. Her father says, both the sisters were being stalked by eve-teasers at the mall.