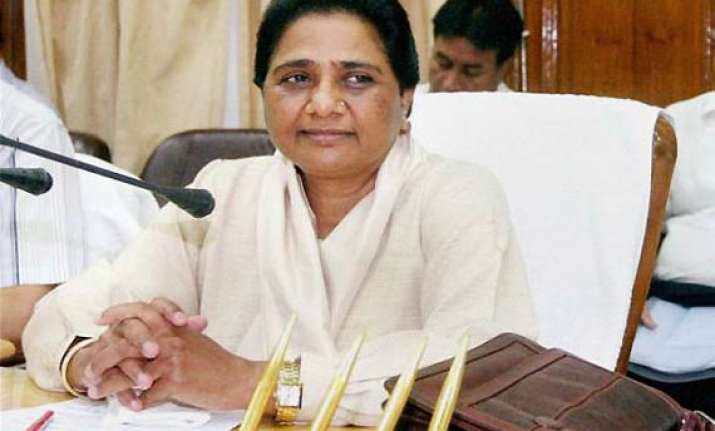 Azamgarh/Lucknow, Dec 31: A BSP MP kicked up a row when he alleged that Chief Minister Mayawati had used government machinery to gather "election intelligence" in poll-bound Uttar Pradesh and accordingly the party supremo made changes in the list of selected candidates.

The allegation by Jugal Kishore, who is also BSP coordinator, drew sharp condemnation today from the Opposition parties who demanded that the Election Commission probe the alleged misuse of state government machinery.

"The party(BSP) brought about a few changes in the names of candidates declared earlier at a few places after behenji (Mayawati) gathered details from government machinery...like local intelligence unit(LIU)," Kishore alleged at a rally during his visit to Azamgarh on December 27. 

"It is most unfortunate and an inquiry should be conducted into the matter," UPCC president Rita Bahuguna Joshi said.

"Instead of taking administrative work the machinery was misused for party work which led to misgovernance," she alleged.

Joshi said the Election Commission should take suo motu cognisance of the incident and conduct an inquiry.  BJP alleged that it was a clear-cut case of violation of model code of conduct.

"If intelligence is being used for party work then it clearly accounts for violation of the code of conduct and the Election Commission should act on it," party spokesman Vijay Bahadur Patahk said.

He said that Kishore's statement substantiated BJP's allegation that the ruling BSP and its chief Mayawati have time and again misused government machinery for the benefit of the chief minister.

Mayawati's arch rival and Samajwadi chief Mulayam Singh Yadav accused the Chief Minister of misusing government machinery to win the forthcoming assembly polls.

"Mayawati has troubled people, gathered wealth, and now has become rich. The ministers who are being sacked are the ones who have not given her enough money. That is the main reason. The Chief Minister counts every penny herself," Yadav alleged.