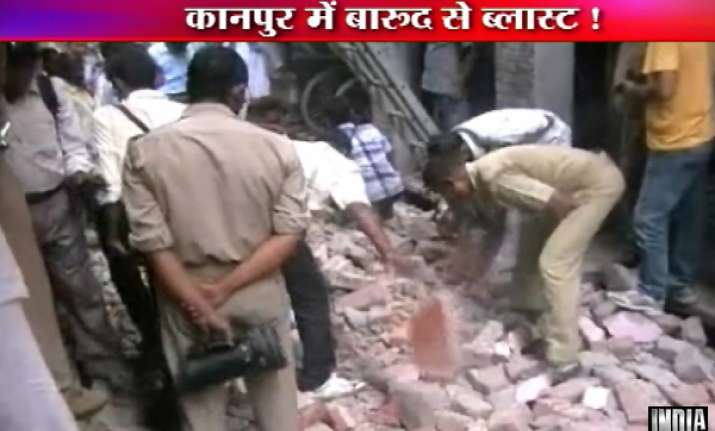 Kanpur, April 23: A house in Colonelganj here was reduced to rubble after a loud explosion this morning which killed a woman and critically injured her sister.
Forty-year-old  Rehana Khatoon was killed and her sister Afsana Khatoon was injured in the blast.
Fire Officer R B Gautam ruled out the possibility of an LPG cylinder blast. He said, it could have been caused by explosives kept inside the house.
The house is located in Chhote Miyana ka Hata.
Circle Officer Mohd Tariq said the locality had seen gang wars recently, and upto four persons have been killed in this area in the past one year.
Police is investigating the cause of blast.