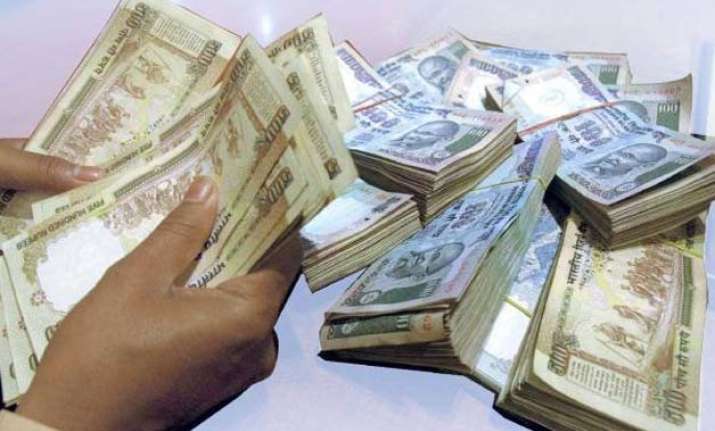 Berne/New Delhi: In the latest disclosure on suspected black money cases being probed by India, Switzerland Wednesday said it has received a request for information about former union minister Vasant Sathe's son and daughter-in-law.
The request for 'administrative assistance' in the case of Subhash Vasant Sathe and his wife Indrani Vasant Sathe has been disclosed by the Swiss Federal Tax Administration (FTA) in its latest gazette notification about such matters.
While the FTA did not reveal specific information sought by the Indian authorities about the Sathe couple, the notification said they can appeal against sharing of details within 30 days with specific evidence under local Swiss laws.
This is the latest in a series of such disclosures made by the FTA about information requests from India and other countries with which Switzerland has mutual assistance treaties in tax-related cases.
The previous such disclosure was made last month about Indore-based textiles firm Neo Corp International Ltd.
As part of its bilateral treaty for administrative assistance and exchange of information with Switzerland, India has sought details about numerous individuals and companies from the Alpine nation as part of its crackdown against suspected black money stashed in Swiss banks.
About a dozen such names have been disclosed so far, while many other requests are pending with the Swiss authorities who conduct their own due diligence before starting the process of sharing the information.
The notification about the concerned entity's right to appeal is generally the first step in the information exchange process. This is typically seen as the Swiss government in-principle agreeing to share the information.
The appeal needs to be filed before the Swiss Federal Administrative Court, while giving reasons and evidence for the same, the notification said, without disclosing further details about the case and the two individuals, except for their dates of birth and nationality.
The couple was engaged in manufacture of automotive parts and plastic components and were Directors in two firms - Sun Vacuum Formers Pvt Ltd and TRW Sun Steering Wheels Pvt Ltd, with manufacturing units located in Gurgaon, Manesar and Pune.
Subhash's father Vasant Sathe, who died in September 2011, was a veteran Congress leader and had served as Minister for Information and Broadcasting, among other portfolios, in the Union Cabinet.
While the Sathe family could not be immediately contacted for their comments, they were summoned by a Delhi court earlier in June for allegedly not disclosing details of their joint Swiss bank account to the income tax department. They were granted bail after their appearance before the court.
Later, they sought some documents with regard to the case lodged against them by the Income Tax Department, which was asked by the court to provide the required documents.
Sathe couple was summoned after the court took cognizance of the IT Department's complaint alleging that the couple had a joint account in HSBC Bank in Geneva with a balance of USD 749,370 as on December 2006.