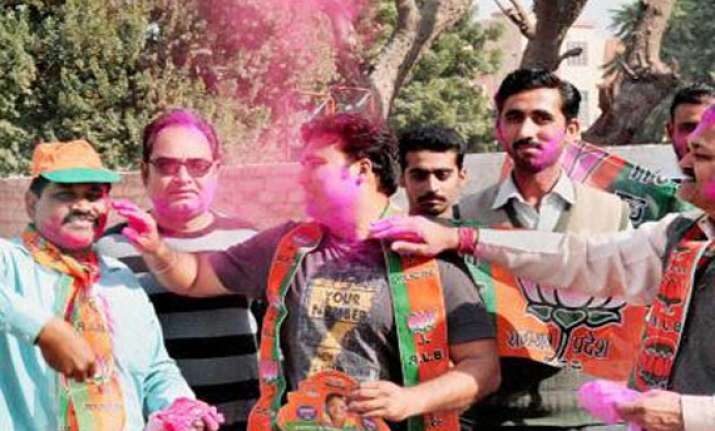 New Delhi: In a photo-finish, BJP councilor Khushi Ram today defeated his Congress rival Dharamveer Singh by one vote to become South Delhi Mayor as MP Sandeep Dikshit failed to exercise his franchise, leaving his party red faced. 
The nail-biting contest saw Ram garnering a total of 52 votes out of 104 votes polled, against Congress' 51. Dikshit, Congress' East Delhi MP could not vote as he reached after the polling was over.
Congress' Rajya Sabha MP Parvez Hashmi did not turn up to vote. Sources in DPCC said, both Dikshit and Hashmi are likely to be issued show-cause notices for failing to cast their votes in favour of Congress candidate Singh.
The electorate for the mayoral polls are the elected members to the respective municipal Houses, nominated members from the MLAs in the Delhi Assembly and the area MPs. 
"We would have won the mayoral contest if Dikshit and Hashmi had voted. The party is likely to serve them show-cause notices," a senior Congress leader said.