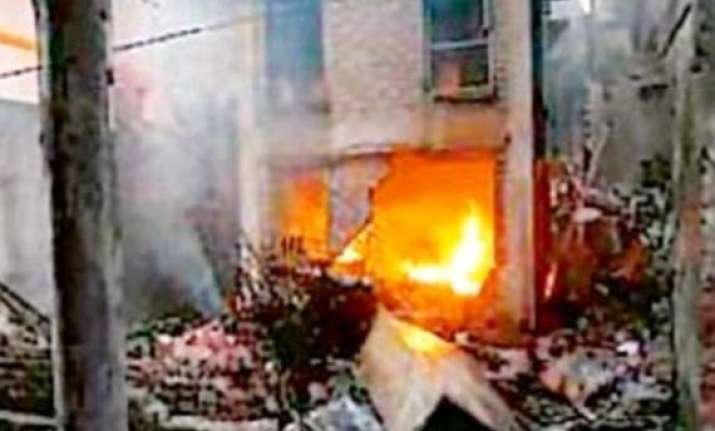 Burdwan (WB): The motorbike used by Kader Sheikh, an accused in the October 2 Burdwan blast, has been seized while three persons were detained for questioning by the National Investigation Agency.
The red motorbike with no numberplate was found at Kader's relative's place in Jaikrishnapur village under Ausgram police station, about 40 km from Burdwan town, police said today.  Kader, the absconding brother-in-law of Kausar Sheikh who is stated to be the mastermind of the case, used to come to the Khagragarh house in that motorbike to collect IEDs manufactured there.
Kader, along with two others, had come to Jaikrishnapur on October 2, around two hours after the blast took place.  He kept the bike at the house of his relative Masoom Sheikh, spent the night at the house of Laltu Mondal, another relative, and apparently fled early in the morning.  "They kept the motorbike and went to sleep at Laltu's place. We did not know anything about the blast. We do not have TV, we do not read newspapers," Masoom's mother Kanjila Bibi told PTI.