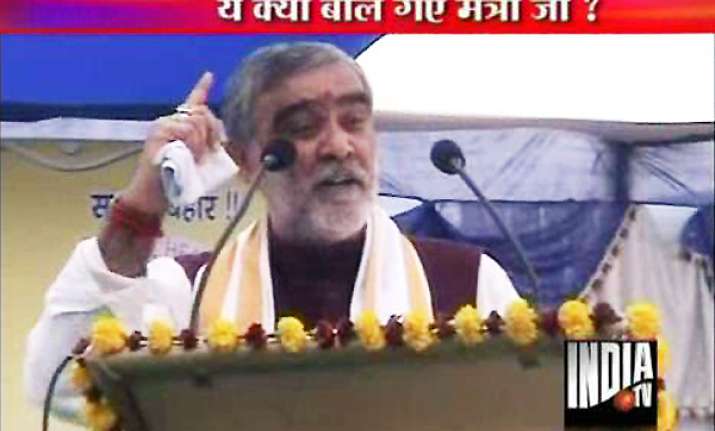 Patna, Jan 29: Bihar Health Minister Ashwini Kumar Chaubey has threatened to "cut off the hands" of junior doctors who have threatened to go on strike from Jan 31.

At a rally in Gandhi Maidan, before leaving on Jan Swasthya Chetna Yatra, Chaubey issued the warning.

"I will not be cowed down by threats and if the doctors don't agree, we will cut off their hands", he said.

Later, Chaubey told India TV that he used the "cutting of hands" phrase as a metaphor and did not meant to bodily harm the doctors.