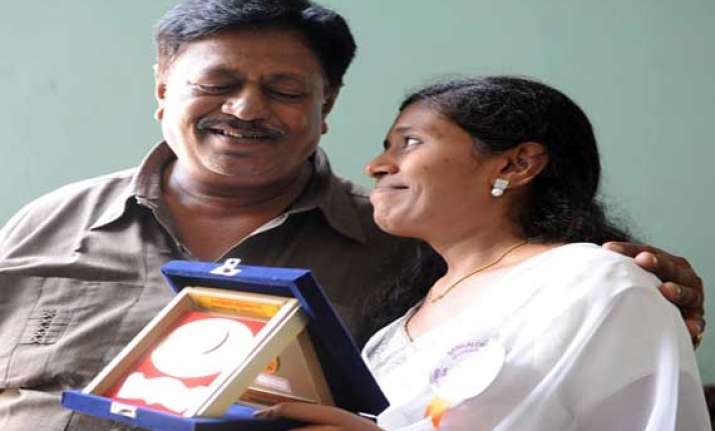 Bangalore: If there's a will, there's a way and this was proved right by a girl in Bangalore.
A R Noorjahan, daughter of an employee at a meat shop, is the proud recipient of six gold medals as an organic chemistry postgraduate topper at Bangalore University.
For five long years Noorjahan laboured hard in her home, day after day, while her father Abdul Rafiq toiled outside to bring home a few thousand Rupees. However his efforts were not enough to pay for her higher education.
After completing her Diploma in Education, she worked as a teacher to support her family, but could not resist the yearning for higher studies and joined a college to complete BSc.
She helped herself financially by taking tuitions and getting a UGC scholarship to pursue higher studies.
She helped herself to complete her degree course by taking tuitions and getting a UGC scholarship.
Asked about her ambitions, Noorjahan said she would pursue a PhD in Chemistry instead of joining a multi-national company.
Her father said he does not want to force Noorjahan to marry and would support her in fulfilling her dreams of pursuing the PhD.
"I work at my brother's mutton shop in Bagepalli and get some Rs 6,000 as salary, which is not enough to pay for my daughter's higher education. However, my daughter helped herself by earning through tuitions and scholarships to complete her higher studies," her father said.
Noorjahan was presented the medals at Bangalore University's 49th annual convocation.