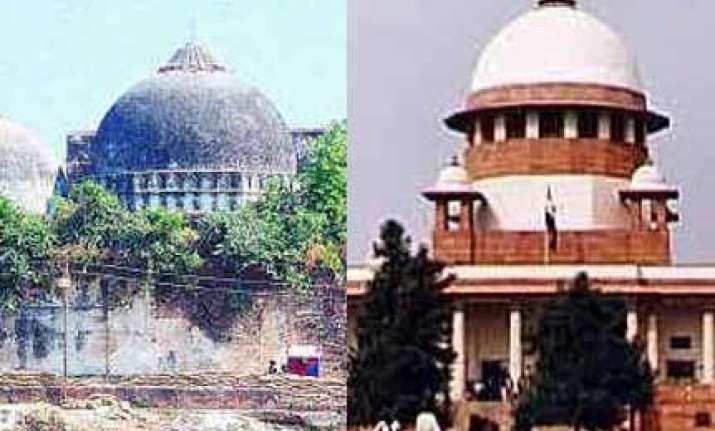 New Delhi, Oct 11 :  Akhil Bharat Hindu Mahasabha has filed a caveat in the Supreme Court to pre-empt any ex-parte order on the Ayodhya title dispute.  In the caveat, the Hindu Mahasabha has asked the court not to pass order on any appeal against the September 30 Allahabad High Court verdict without hearing it.  
The organisation has filed the caveat through its national president Swami Chakrapani.  General Secretary of Hindu Mahasabha Indira Tiwari said a petition is also likely to be filed making it clear that it was not in favour of any compromise on the issue and wants a legal solution to the whole dispute.  
"We want only legal solution. We are against any type of compromise as we are in favour of constructing a grand Ram temple in Ayodhya," she said.
She said the Hindu Mahasabha would like to achieve its objective through the cooperation of all those who were party to the suit in the High Court.
The Lucknow Bench of the Allahabad High Court in its verdict on September 30, had ruled that the 2.77 acre disputed land in Ayodhya be divided into three parts among Hindus and Muslims and held that the place where the makeshift temple of Lord Rama currently exists belongs to Hindus. The Central Sunni Waqf Board has decided to appeal against the judgement in the Supreme Court. PTI