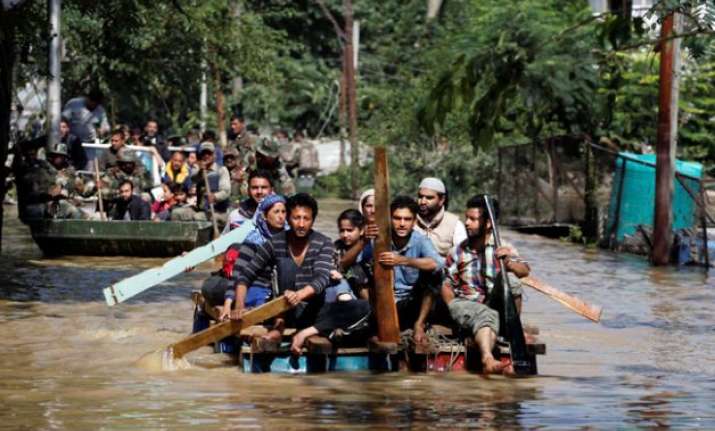 Srinagar: A 19-member cycle expedition team 'Sailab Se Salamati Tak' (from floods to safety) was flagged off by the army today, commemorating the joint effort of civilians and soldiers during the Kashmir floods last year.
"As the situation got better after the floods, we thought of sending a cycling expedition which would carry a message of safety to various parts of the country.
"We started this in November and after three months of selection and training this was flagged off today," Corps Commander of the Srinagar-based Chinar Corps, Lt Gen Subrata Saha told reporters.
He said this expedition will go to Delhi through Udhampur, Jammu, Jalandar and Ambala and during which the participants would interact with Jammu and Kashmir Governor N N Vohra and various Core Commanders en-route.
"The expedition will be specially received by Hindu College in Delhi in their annual festival. There are other programmes in other colleges and schools where the expedition will go," Lt Gen Saha said.
Army spokesman said though the Delhi plans of the expedition were not yet confirmed, efforts were being made for the interaction of the expedition team with President Pranab Mukherjee and Chief of Army Staff Dalbir Singh Suhag.
The team would return to the Valley on February 15, he said.