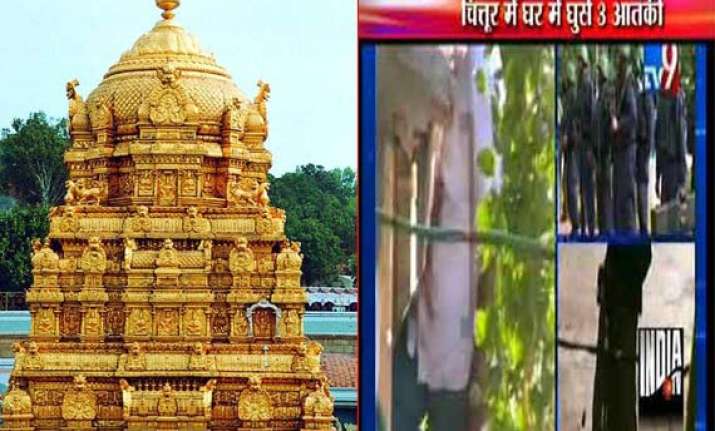 Hyderabad: The Al-Umma jehadi terrorists arrested from Chittoor in a pre-dawn raid by AP and Tamil Nadu Q branch police were actually plotting to target the world famous Balaji shrine in Tirumala near Tirupati during the current Navratri festival, police sources said today.
Sources said, the two terrorists planned hide bombs in traditional umbrellas and later trigger them off during the ongoing festival of Lord Sri Venkateswara at Tirumala-Tirupati.
A terror suspect arrested on Friday by Tamil Nadu police in Tiruvallur spilled the beans about the plan and police then zeroed in on the terrorists holed up inside a building in Puthur near Chittoor.