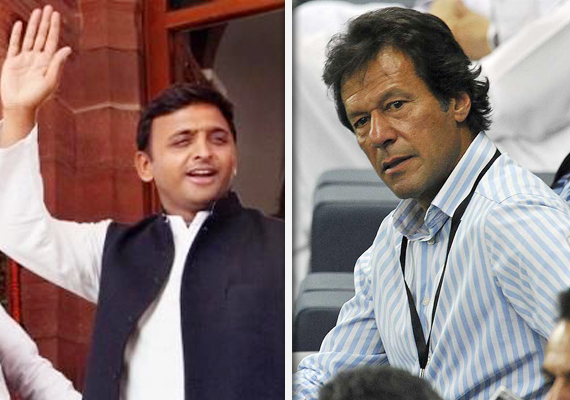 Lucknow, Mar 15: Uttar Pradesh's new Chief Minister Akhilesh Yadav today opted out of the upcoming India Today conclave in New Delhi, saying he had a lot of official work to attend to in the state capital.

"I don't have the time to go, there is so much work to do. There is a Cabinet meeting. We have to take important decisions concerning the government. They are more important than the conclave," Akhilesh said.

The Samajwadi Party leader made these remarks when asked about his plans to attend the two-day event organised by the 'India Today' magazine starting tomorrow at his press conference after being sworn in as the Chief Minister.

Pakistan's cricketer-turned-politician Imran Khan yesterday said he was pulling out of the conclave citing the presence of controversial author Salman Rushdie at the same event.

Akhilesh was scheduled to address a session, "Changing the Game, about young leadership" at the conclave.

Reacting to Imran's decision, the India Today group deeply regretted that he will not address the Conclave because of Rushdie's participation.

In a statement issued by his Pakistan Tehrik-e-Insaf party, Khan said he "could not even think of participating in any programme that included Salman Rushdie, who has caused immeasurable hurt to Muslims across the globe."

Khan was scheduled to participate as a keynote speaker. He expressed his regrets to the organisers.