Follow us on New Delhi: Who doesn't want to see beautiful things, experience best in their life or do and feel good about everything, isn't it?  If you too are a person who loves to see the best of everything in your life then you should not ever miss IGI Airport located in New  Delhi. It's one of the most fascinating places, which is worth visiting.  
Indira Gandhi International Airport (IGI Airport) is one of the best airports in the world. The airport is the busiest airport of India and is located in Palam, 16km from the main city. Moreover, New Delhi Airport Terminal T3 is the hub of Air India. Indira Gandhi Terminal 3 was opened in 2010 and is one of the biggest airports in the world.
If you have been here earlier then no doubt you know that it's really a treat not to miss for anything on this earth. Well, at least if you want to pay a visit to best of the airports!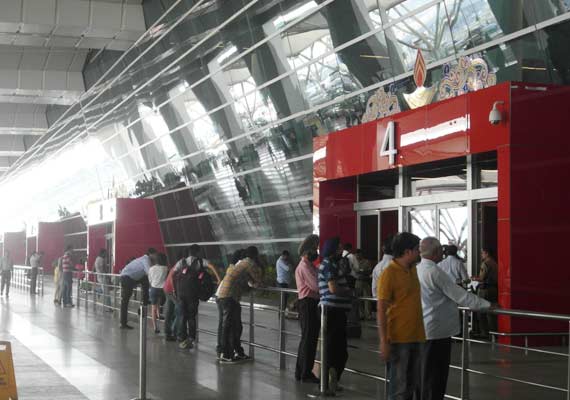 IGI Airport is the place that everybody wants to pay a visit to. Don't worry, if you are making plans then Delhi Metro Airport Express Line is there for you.  It is well connected to New Delhi.
Even if you aren't able to visit this place then we are here to take care of your curiosity.  With this photo feature you will yourself feel…. I should take some time out for IGI Airport! So, here we start the journey ….