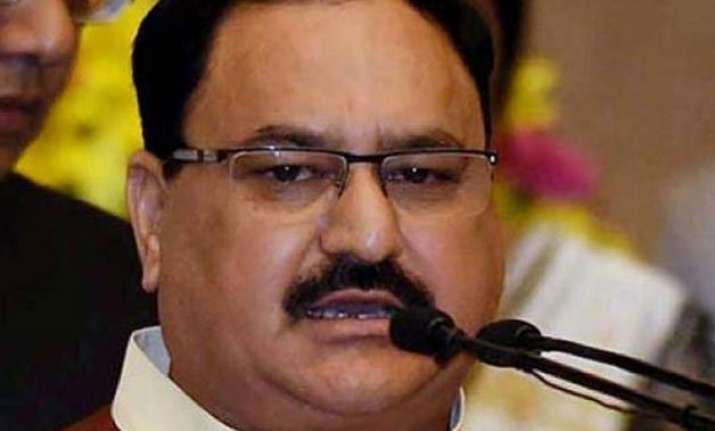 Srinagar: Jammu and Kashmir government yesterday welcomed the announcement by Union Health Minister J P Nadda that AIIMS-like institution would be set up in both the regions of the state.
"We welcome the announcement. The needs of the state's two distinct regions have been considered favourably by the Centre," Government spokesman and Minister for Education Naeem Akhtar told PTI.
Nadda today said that Jammu region will also get AIIMS- like facilities in the wake of demands by locals for setting up a separate AIIMS in the region.
"The Health ministry is setting up an AIIMS in Jammu and Kashmir and will provide similar facilities of AIIMS in both Jammu and Kashmir regions," the Union Minister said.
Nadda's statement came after a delegation from Jammu and Kashmir comprising state Deputy Chief Minister Nirmal Singh, Health Minister Lal Singh, state BJP president Jugal Kishore Sharma, party J&K affairs in charge Avinash Rai Khanna and general secretary Narendra Singh met him today.
The delegation met Nadda in the presence of Union Finance Minister Arun Jaitley.
"The NDA government under the leadership of Prime Minister Narendra Modi is committed to provide healthcare facilities for all regions. And we are committed to balanced regional growth when it comes to healthcare facilities," Nadda said.
The Centre had already announced setting up such an institution in Kashmir Valley.
AIIMS Coordination Committee (ACC), an amalgamation of over 70 organisations, has been leading an agitation for setting up of AIIMS in Jammu region. Political parties like PDP, National Conference and Congress had supported the demand.
The ACC had given a call for three-day complete Jammu 'bandh' starting July 31.