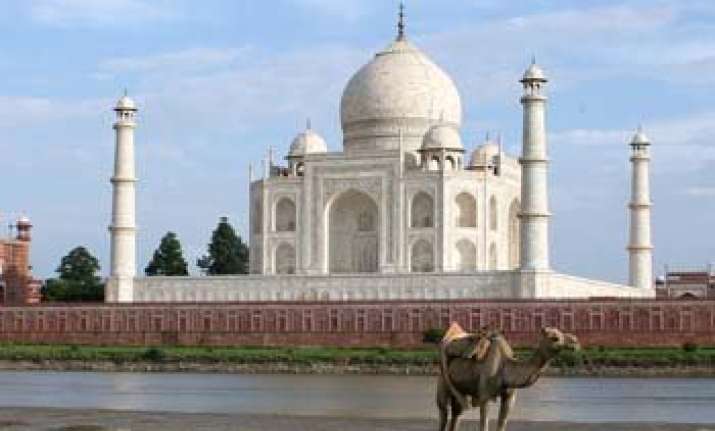 New Delhi: India is a chamber of heritage cities which are famous for their natural beauty, culture, history, architecture, food, attires, monuments and much more. They have always attracted the tourists from around the country and world who never hesitate to adore the beauty and get drowned in the mesmerizing aura of these places.

One such iconic city in India is Agra- The Taj City. 

Let's take a look why travel enthusiasts should visit Agra, at least once in their lifetime.

History

Agra is based near the banks of river Yamuna in the North-Indian state of Uttar Pradesh and is famously referred as City of Taj. It houses some of the splendid Mughal-era buildings like Tāj Mahal, Agra Fort and Fatehpur- Sikri, which are very popular among the tourists.

Possessing rich heritage and culture, Agra has a historical importance as it was ruled by various rulers at different times. The city is influenced by the Brij culture and has reference in the epic Mahabharata.

But due to Mughal rule for a longer period, city has traces of Mughal era also. The modern day Agra was founded by Sikander Lodi who ruled Delhi during the 16th century.

Tourist Places

Trip to Agra will be considered incomplete without visiting the following destinations:

1. Taj Mahal

Taj Mahal was built by Shah Jahan to house the grave of his beloved wife Mumtaz Mahal as a symbol of enduring love. It attracts millions of tourists every year because of its spectacular architecture and aesthetic beauty.

Taj Mahal is also listed among the Seven Wonders of the World.

2. Agra Fort

Agra Fort is a monument which comes under the list UNESCO World Heritage Sites.

It is located 2.5 km away from the Taj has gained unmatched popularity across the world for its splendid architecture.

3. Tomb of Akbar the Great

Tomb of Akbar is a Mughal architectural masterpiece built in the era of 1605-1613. It is set up in the area of 48 hectares in the Sikandrapur and houses many historical art pieces.