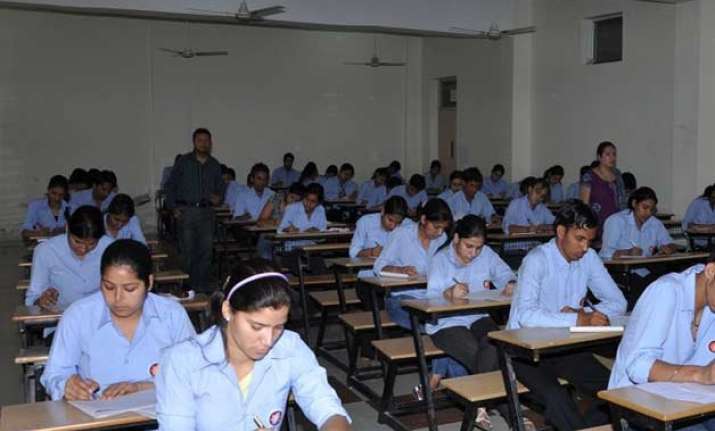 New Delhi: A day after the mathematics paper of the Class XII Central Board of Secondary Education exam was reported to be the toughest in 10 years, parents and students wrote to the board demanding for the lenient marking.
Many students took to social media to vent their frustration and register complaints as the board faced flak for setting around 50% questions on higher order thinking skills (HOTS), which should ideally be around 10% to 20%, though most of these were broadly based from the syllabus.
These application-based questions were of a higher difficulty level, requiring in-depth conceptual understanding.
As reported by Hindustan Times, the students demanded on Twitter, Facebook and other online forums re-examination of the maths paper. "The paper should be based on NCERT textbooks and hardly there were any questions from it. I may not be an excellent student but seriously, it becomes so difficult for people who are average and below," tweeted Jimmy Singh.
Students look forward to high scores in subjects such as maths to push up their total marks in Class 12 and higher scores in the board exam automatically result in higher cut-offs to get into the top colleges.
Representations have reached CBSE, with many parents even attempting to meet officials through the day.  
The National Progressive School Alliance wrote to the board asking them to bring relief to students through the marking scheme. "For children in Delhi, the situation is much worse. Our kids get a different paper as compared to kids from other parts of the country. The paper that Delhi kids got is much tougher.
This policy needs to be looked at," said Ameeta Wattal, chairperson, National Progressive School Alliance.
Setting a retest paper was not a solution, she said.  "You can't have children sit through another examination. That is not a viable option."
Although there was no official statement from the CBSE, agencies reported that the Board might have an evaluation committee take stock of the students' grievances to decide if grace marks could be awarded.