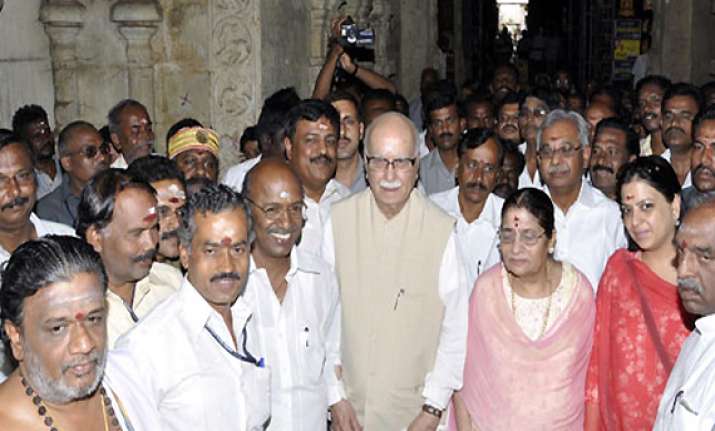 Madurai, Oct 28: On the second leg of his anti-corruption yatra, senior BJP Leader L K Advani today offered worship at the famous Sri Meenakshi Sundareswarar Temple here.

Advani was accompanied by his daughter.

Advani, who was at the temple this morning before starting his Jan Chetna Yatra, was received with traditional temple honors by the priests.

He went around the shrines of Goddess Meenakshi, Lord Sundareswarar and other sub-temples and offered prayers.

Special pujas were performed to the deities in view of Advani's visit, temple officials said.

While taking him around the shrine, temple officials explained to the BJP leader the history of the temple, believed to be built in the 17th century.