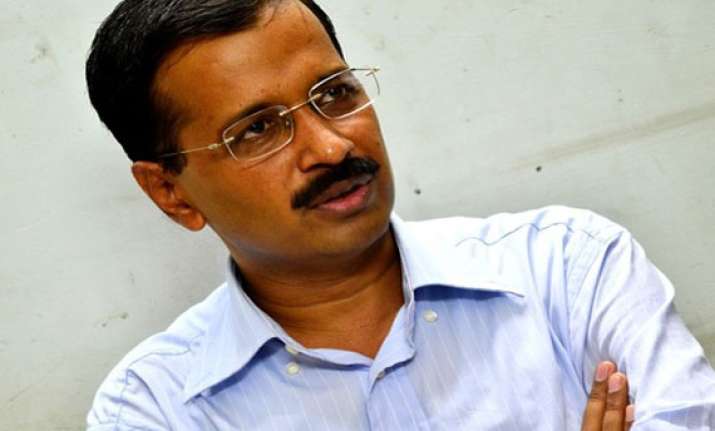 New Delhi: Aam Aadmi Party leader Arvind Kejriwal today asked Lt Governor Najeeb Jung not to dissolve the Delhi Assembly anytime soon, saying it will hold public meetings across the city to know whether the party should form the government again.
In a meeting, Kejriwal told Jung that the party was deliberating on whether it should form the government.  Kejriwal also handed over a letter to Jung in which he said AAP would hold series of public meetings to ascertain people's views on the issue, top sources told PTI.  
The AAP leader's change of stand came five days after the party drew a blank in Lok Sabha polls in Delhi. Following AAP's dismal performance, a majority of AAP MLAs had favoured formation of the government by the party again with support of Congress.
A senior AAP leader said the party was planning to hold "referendum" in the city in the next few days to know people's views on the issue.
After quitting government on February 14, Kejriwal and his council of ministers had recommended immediate dissolution of the assembly to pave way for fresh elections.  As Jung did not dissolve the assembly, the party had even filed a petition in the Supreme Court against the Lt Governor's decision.