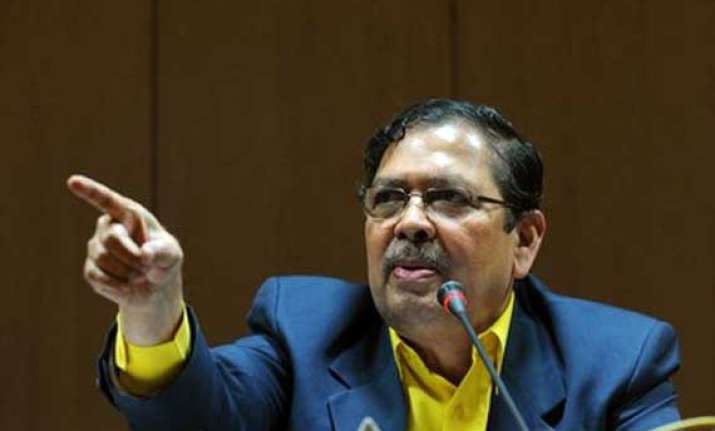 Bangalore, Jul 28:  Karnataka Lokayukta Santosh Hegde today said a 'mafia-like' network existed in Bellary where the Reddy brothers, who are ministers, have influence and illegal mining there was like a "single window corruption system".
A day after he submitted his report on the mining scam which has led the BJP leadership to ask for Chief Minister B S Yeddyurappa's resignation, Hegde also said his government's track record towards his reports and recommendations was "very, very poor".
"Very, very poor", Hegde,  who is retiring on August two, told PTI when asked about the government response in general to his reports and recommendations.
"As compared to other States, the Lokayukta Act is much more powerful in Karnataka but all this (act in Karnataka) is recommendatory (in nature). It (the state government) never accepted or implemented", Hegde, a former Supreme Court Judge, said.
He said many of his suggestions made in his interim report on illegal mining submitted in December 2008 to "straighten up the system" was not acted upon.
In the latest "export-centric" report, Hegde said the Lokayukta has uncovered a "mafia-like thing" network in Bellary and adjacent districts.
"You compulsorily have to give 40-45 per cent of your produce and they (big people) will take the entire responsibility of transportation to whichever destination you choose", he said, in an apaprent reference to Reddy brothers, and termed it as "single window corruption system".
The Reddy brothers, who are mining magnates and have tremendous influence in mine-rich Bellary district, are among others who have been indicted by the Lokayukta.
He said the suffering of ordinary people in Bellary because of large-scale illegal mining was "heart-rending".
Hegde said in the report, there is a mention of certain three-four companies opened in different countries, including Singapore.
Asked if these companies belonged to Reddy brothers—Ministers Janardhan and Karunakara—Hegde said: "Yes, yes".
The Lokayukta has recommended that the issues of "foreign exchange evasion" mentioned in the report be referred to the Enforcement Directorate for a probe.
On the extent of foreign exchange evasion that is mentioned in the report, he said: "We have not calculated because (the) material (exported) is under-invoiced as also under-valued and this is very easy to calculate because records show what's the value and what's the quantity gone...equivalent to that, money has not come back".
On BJP central leadeship asking Yeddyurappa to resign in the wake of his report indicting him, Hegde said he has nothing to say on that.
"I am not a politician", he said
He said five Lokayukta officials worked on the report for 11 months without a holiday and sometimes sitting as late as two am.
"You can imagine if you have to scan through 40 lakh entries to find which is relevant for the report....four lakh records (examined)", Hegde said.
Asked if his decision to send a copy to the Governor was taken at the last minute as indications given by him earlier was that he would submit the report only to the Government, Hegde said: "That was because I was giving evasive answer. I did not want to disclose that (earlier)". PTI