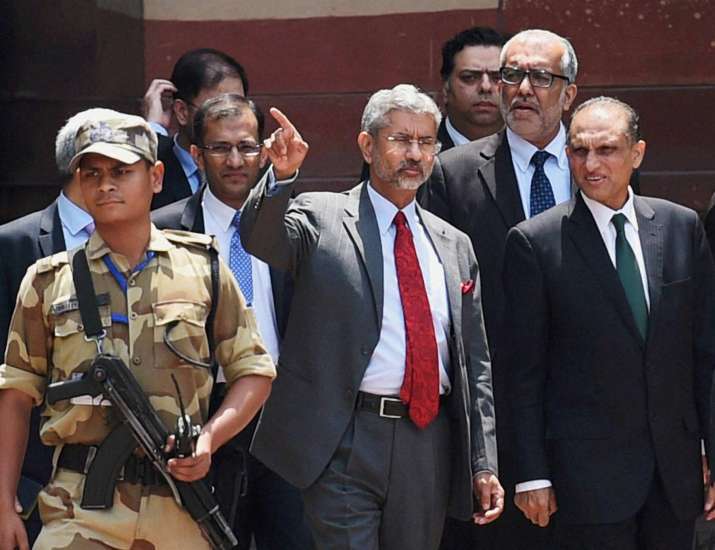 Rejecting outright Pakistan's invitation to talk on Kashmir as means to "scoring propaganda points at home", India has asked Islamabad to vacate PoK and discuss terrorism that "emanates from its soil."
Foreign Secretary S Jaishankar, while replying to his Pakistani counterpart's August 19 re-invitation for talks on Kashmir, said that he was "reducing our engagement to scoring propaganda points at home."
"If you want a serious conversation of the kind we'd hoped we were beginning when Pathankot happened, we're open to that. However, if you want to reduce our engagement to scoring propaganda points at home, fine, we can play that game too," Jaishankar said in a hard-hitting letter that was delivered to Pakistan's foreign office through diplomatic channel. 
"Vacate POK - discuss on terrorism. We are willing to discuss terrorism that emanates from its soil and targets not just India, but other countries of the region as well," he said. 
After the first offer to talk on Kashmir was rejected by India, Pakistan, on August 19, re-invited Jaishankar to Islamabad by the end of the month to discuss Kashmir dispute "as per the UN Security Council Resolutions".
Pakistan Foreign Office spokesman said its Foreign Secretary Aizaz Ahmad Chaudhry had given a reply to Jaishankar's proposal for talks on cross-border terror. The reply was handed over to Indian High Commissioner Gautam Bambwale by Chaudhry in Islamabad.
The spokesperson said the letter invites the Indian Foreign Secretary to visit "Islamabad by the end of this month to discuss the Jammu & Kashmir dispute, with a view to finding a fair and just solution, as per the United Nations Security Council resolutions and aspirations" of the people of the state.
Earlier on August 15, Pakistan had invited India for talks on Kashmir, saying it is the "international obligation" of both the countries to resolve the issue.
However, India rejected the proposal to hold Foreign Secretary-level talks on Kashmir and insisted that discussions should be held on "aspects related to cross- border terrorism which are central to the current situation in Jammu and Kashmir."