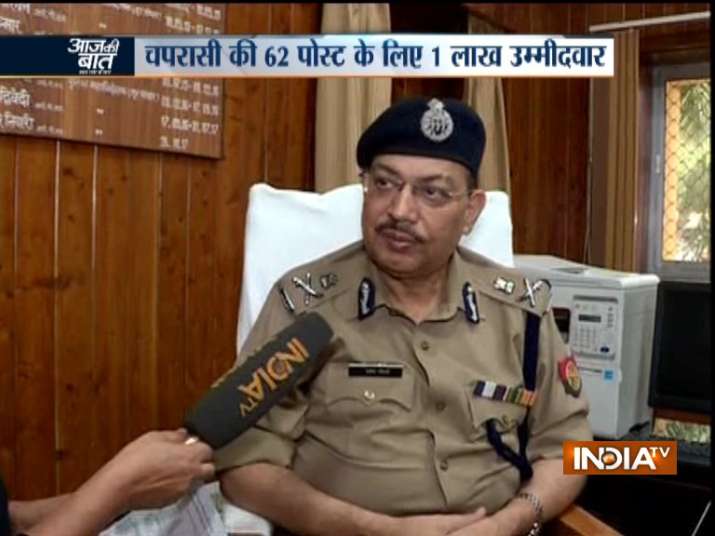 In a development that indicates the high level of desperation among youth for government jobs, around 1 lakh candidates have applied for 62 posts of peon in UP Police. 
Interestingly, more than 80 per cent of applicants are either graduates, postgraduates or hold degrees like MBA, MCA, M.Tech, B.Tech etc.
The minimum qualification for the post of peon is Class 5 pass. However, only 5% of applicants have studied up to class 5th.
According to the data of the 30,000 applicants prepared by the UP Police, more than 10,000 graduates, over 1,000 postgraduates, 150 B.Tech degree holders, 5 MBA and 3 MCA degree holders have applied for the state. 
Watch: Around 1 lakh candidates apply for 62 posts of peon