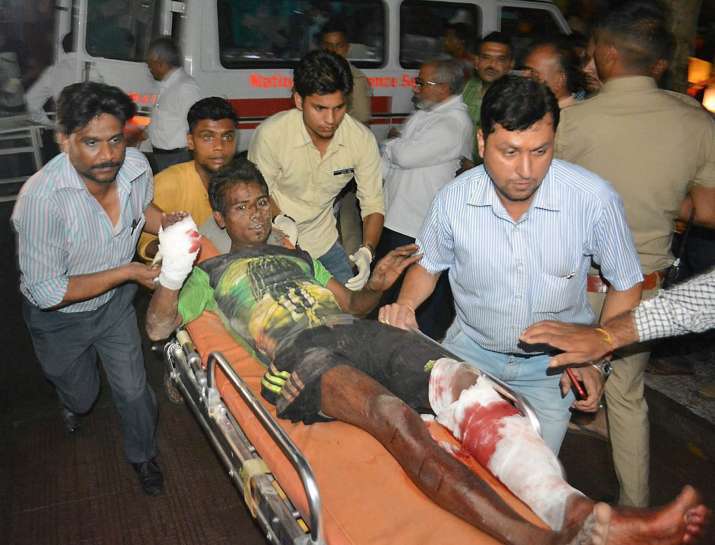 The Railways today put the death toll in the derailment of the Utkal Express near Khatauli in UP at 21 and said 97 passengers were injured. Out of the 97 injured persons, 26 passengers are grievously injured while 71 have simple injuries, the railways said in a statement. Many injured person have been discharged after first aid. The injured passengers have been admitted in various hospitals in Meerut and Muzaffarnagar. 
The affected rail route is expected to be cleared and traffic is likely to be restored by 7 pm, the railways said. Fourteen coaches of the high-speed Utkal Express yesterday jumped the rails, with one of them crashing into a house adjacent to the track near Khatauli in UP. 
The accident occurred around 5.45 pm near Khatauli town, 40 km off Muzaffarnagar. 
Deepak Agarwal, Commissioner, Saharanpur Division and District Magistrate, Muzaffarnagar, G S Priyadarshi had yesterday said 21 bodies were in the mortuary while another body of a woman was being pulled out. 
Fourteen coaches of the high-speed train jumped the rails, with one of them crashing into a house by the tracks near Khatauli. 
The train was coming from Puri in Odisha and going to Haridwar in Uttarakhand, normally a journey of about 36 hours. The coaches damaged were S1 to S10 sleeper class, third AC B1, second AC A1 coach and the pantry. 
156 injured in Utkal Express train accident: UP official 
A senior Uttar Pradesh official today said 156 people were injured in the derailment of Utkal Express in western Uttar Pradesh. Many of the 156 injured were in a critical state, Awanish Kumar Awasthi, Principal Secretary (Information), UP government, said. 
"A total of 156 people were injured in the Utkal Express train accident and among them many remain critical," Awasthi told PTI over the phone. 
(With PTI inputs)