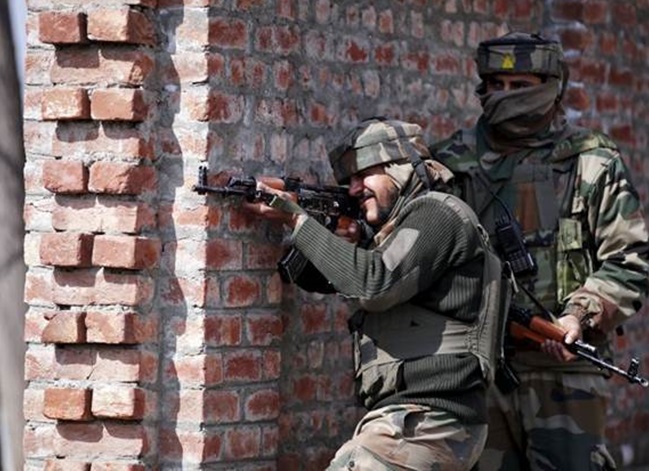 Terrorists, who attacked the 12 Infantry Brigade headquarters in Uri on September 18, began their journey from Pakistan and travelled along the Muzaffarabad-Srinagar road towards the Line of Control on September 17, an Indian Express report said.
"The findings are based on digital data recovered from a severely-damaged Global Positioning System (GPS) unit recovered from the terrorists after the September 18 fighting that claimed their lives," Indian Express quoted sources as saying.
The report further claimed that the data, recovered from the Garmin eTrex GPS unit carried by the terrorists, show the men travelled by road along the Muzaffarabad-Srinagar road towards the Line of Control on September 17, before beginning to hike into the mountains short of Chakothi, the official border point.
"Following their penetration of the Line of Control south of Chakothi on the night of September 17, the men continued to walk eastward, traversing three ridgelines before climbing towards the village of Darah Goolan. They rested there before launching the attack on 12 Infantry Brigade headquarters," the  report said.
Last month, the Lashkar-e-Taiba admitted responsibility for the attack, naming one of the four terrorists involved in the operation as Muhammad Anas alias Abu Siraqa.
National Investigation Agency (NIA) detectives had also recovered syringes, painkillers, other medications and packets of ready-to-eat food bearing markings of Pakistani manufacturers from the terrorists killed in the operation.
Pakistan is yet to initiate criminal proceedings against either members of the organisation, or individuals involved in planning the operation.