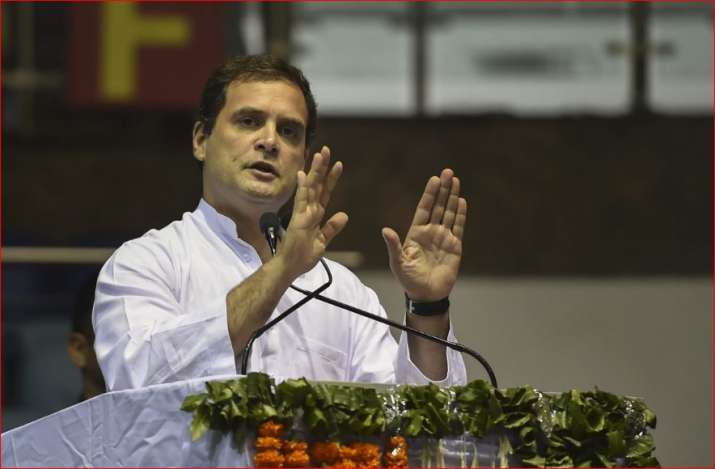 Congress president Rahul Gandhi on Thursday alleged that there was a conspiracy behind the "mysterious death" and "hurried burial" of a key witness in the Unnao rape and murder case.
BJP MLA Kuldeep Sengar is one of the prime suspects in this case.
The Congress president took to Twitter and claimed that the death of the key witness in this case smelled of a conspiracy.
"The mysterious death and hurried burial without an autopsy, of the key witness in the Unnao rape and murder case, involving BJP MLA Kuldeep Sengar, smells of a conspiracy," Rahul Gandhi tweeted.
"Is this your idea of 'justice for our daughters', Mr 56?" he asked, taking a swipe at Modi's claim in the run up to the 2014 general election that he had a 56-inch chest.
Gandhi is currently on a two-day visit to Germany.
On Wednesday, in an interaction with students of the Bucerius Summer School in Hamburg, he said incidents of violence against women are rising in India and women do not feel safe.
"India needs to change...Men have to start viewing women as equal and with respect. I am sorry to say that men do not," he said.
However, he disagreed with the suggestion that India was the worst place for women in the world. 
(With PTI inputs)