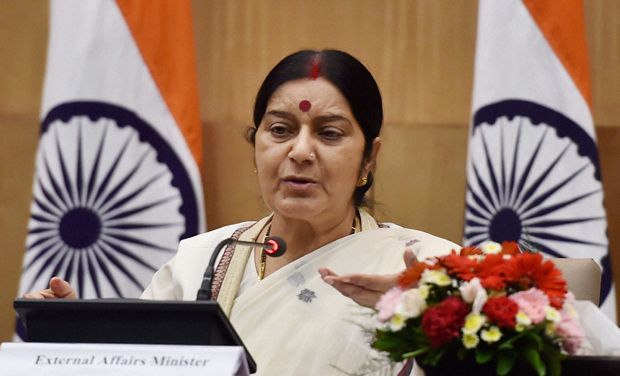 At a time when political turmoil is continuing in Zimbabwe, External Affairs Minister Sushma Swaraj on Wednesday said that she was in constant touch with the Indian Embassy in the country.
The minister even assured that all Indians were safe in the country where unrest has triggered speculation of a coup.  "I am in constant touch with Indian Embassy in Zimbabwe. Our Ambassador has informed me that Indians there are safe and there is no cause for concern," she tweeted.
Earlier, the Indian Embassy in Harare, in a tweet, said, "Situation in Harare is calm. Embassy staff, Indian Community, both PIO (Person of Indian Origin) and expats are safe. No reason for concern and worry."
Zimbabwe's Army took control of the country and said it had President Robert Mugabe and his wife in custody. The Army said it was securing government offices and patrolling the capital's streets following unrest.
At present the number of Zimbabweans of Indian origin, who are predominantly from the province of Gujarat, is estimated at about 9,000, the mission said. The strength of the expatriate Indian community is 500, it said.