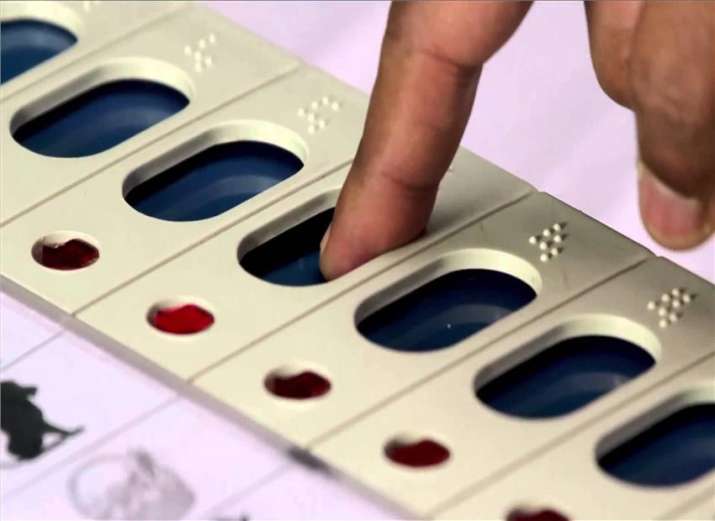 The Supreme Court on Friday served a notice to the Election Commission on a complaint filed seeking an investigation into the efficacy and accuracy of Electronic Voting Machines (EVMs).
The top court has asked the central poll panel to file its reply over the PIL within four weeks. It, however, refused to grant the petitioner's request to issue a notice to the CBI on the same issue.
The move comes over a petition on the alleged tampering of EVMs during the recent Assembly Elections in five states, as claimed by a few politicians that these machines can be "easily manipulated". 
A bench of the Apex Court headed by Chief Justice of India (CJI) Jagdish Singh Khehar and also comprising Justices Sanjay Kishan Kaul and D. Y. Chandrachud, issued the notice over the petition filed by lawyer Manohar Lal Sharma. 
Sharma filed the petition after AAP leader Arvinf Kejriwal and BSP supremo Mayawati raised questions about EVMs, saying that their parties suffered big defeats in Punjab and UP, respectively, because of these machines that had been easily "tampered with". 
Sharma said that these machines should be checked thoroughly. He further claimed that American computer scientists should investigate the alleged tampering of EVMs.
Mayawati had alleged that the machines recorded votes in favour of the BJP irrespective of what button was pressed by voters. The allegation was backed by former Uttarakhand CM Harish Rawat, who lost from both seats he contested.  
Former UP Chief Minister Akhilesh Yadav also said that Mayawati's doubts about EVMs need to be investigated.
However, the Election Commission stated that that EVMs cannot be tampered with saying, "Given the effective technical and administrative safeguards, Electronic Voting Machines are not tamperable and the integrity of the electoral process is preserved...If any specific allegation with material facts is presented, it (the allegations) will be looked into with all seriousness on administrative sides."