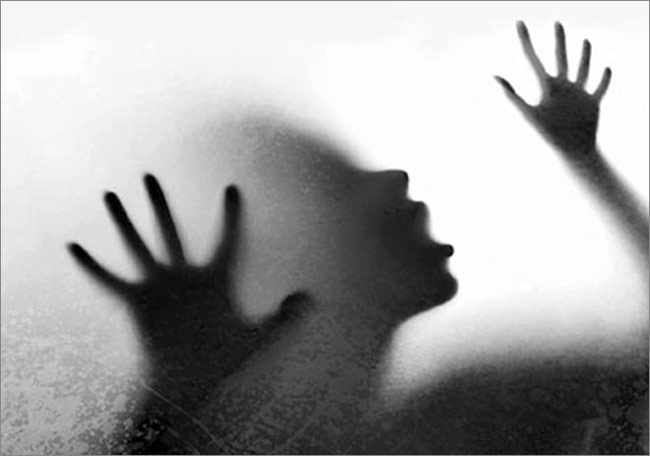 An Assamese woman, trafficked and sold as a bonded labourer in Rajasthan, could have lived the rest of her life as a slave without ever seeing her family or knowing whether her toddler son, abandoned by the traffickers, was dead or alive. 
But destiny had something else for 22-year-old Salma (name changed). Her courage, the kindness of people around her and timely action by alert policemen and an NGO not only helped her escape a life of slavery, but also reunited with her son after a month and two days. 
According to Salma, a daily wage worker's wife who hails from Noonmati area of Guwahati, she went to a friend's house looking for work, where she met one of the traffickers, Mujahir Ali, says a Times of India report. At that time, she was pregnant with her second child. 
"Ali offered her a job and the very next day took her away along with our son," her husband said. 
Salma said that at the New Delhi railway station, Ali took her to meet an "employer" while the other two offered to watch over her son. But when she returned, her child was gone. Ali too had disappeared and she was forced into a van, blindfolded, and taken to a village in Rajasthan.
There, the "employer" sold her to a businessman, who forced her to do household tasks. When Salma tried to flee from his house, he locked her up in a room.     
Meanwhile, some kind-hearted slum dwellers near Delhi's Nizamuddin Dargah found the abandoned child in the area and adopted him. They even informed the police about him, but his parents could not be traced. 
Narrating her ordeal, Salma said, "They allowed me food and water when they got to know that I was pregnant, but refused to allow me out of the room."
 Disheartened with no hope left to escape, Salma said she had decided to commit suicide.
 

"I was about to hang myself from the ceiling when the businessman's wife arrived and took pity on me. She offered me Rs 50 and asked me to leave," she said. 

 
She immediately left the house and managed to reach the nearest railway station. When she narrated her ordeal to the ticket examiner, he arranged a berth for her on train to Guwahati. 
As soon as Salma reached Noonmati, she lodged a complaint with the local police and a case under sections of trafficking (section 370) and trafficking a minor (section 369) was registered. 
Acting swiftly, the Assam Police arrested Mujahir from New Delhi railway station, who confessed to his crime. 
The police then contacted the Delhi police and NGO Shakti Vahini to help them find the woman's lost son. 
After a few days of manhunt, the child was found at a dargah. Someone had reported the police after seeing the baby crying by the roadside on Sunday. The toddler was later handed over to the woman.