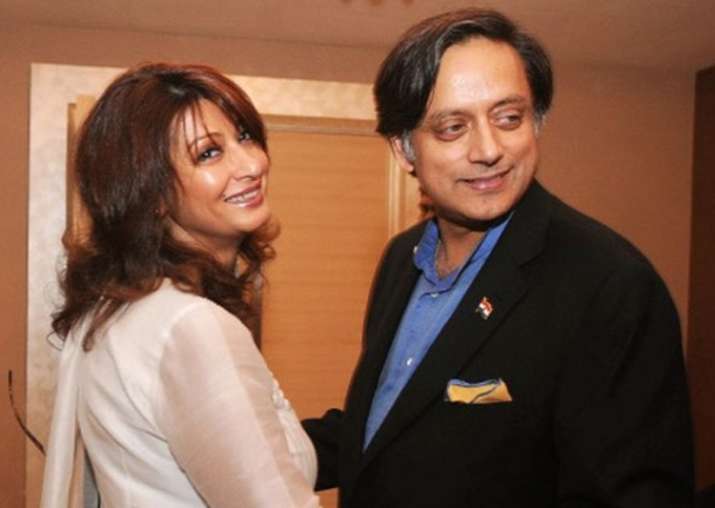 Congress MP Shashi Tharoor's stepson Shiv Menon today moved the Delhi High Court opposing BJP leader Subramanian Swamy's plea for a court-monitored CBI-led SIT probe into the death of Sunanda Pushkar. The application on behalf of Menon, son of Pushkar from her earlier marriage, would be heard by the bench headed by Justice G S Sistani on July 24. 
Senior advocate Vikas Pahwa moved the application on behalf of Menon in a pending petition filed by Swamy seeking probe in the death of Sunanda. Menon is seeking to intervene on the ground that the BJP leader has no locus in the issue of his mother's death. 
Pushkar's son urged the court to restrain Swamy and his lawyers from posting on social media, like Facebook and Twitter, the information about the instant case and its proceedings. The application also seeks directions to Swamy and his lawyers not to share information about the investigation in the case with the media and the general public at large. 
Menon, in his plea, has also sought an order directing the police to first file its status report in the court and if directed, then only supply it to parties to the case. It also seeks directions to the police to complete its investigation in a time-bound manner. 
On July 20, during hearing of the BJP leader's plea, the high court had directed the Delhi police to place before it the report regarding the status of probe in the case. The direction was issued by the bench after Delhi Police standing counsel Rahul Mehra had informed the court that the status report of the investigating agency has been given to him in the courtroom so he wants to go through it before placing it on record. 
Considering the request made by the Delhi Police counsel, the court had fixed the matter for August 1 while directing them to supply an advance copy of the status report to Swamy, the Ministry of Home Affairs (MHA) and the CBI. 
Swamy along with advocate Ishkaran Singh Bhandari in their plea has alleged that "inordinate delay" has been caused in the investigation "which is a blot on the justice system". They have also claimed that many of the evidence in the case have been destroyed and alleged that Tharoor was influencing investigation in the matter. 
"This matter is of national and international interest as the victim was about to disclose about alleged corruption in cricket. She had also called for a press conference before her death to disclose about the same," Swamy had submitted. 
The plea, which was filed on July six, sought setting up of a multi-disciplinary Special Investigation Team (SIT) of the Intelligence Bureau, the Enforcement Directorate, RAW and the Delhi Police, which should be headed by the CBI, to probe the case. 
Pushkar was found dead under mysterious circumstances in a suite of a five-star hotel in south Delhi here on the night of January 17, 2014.