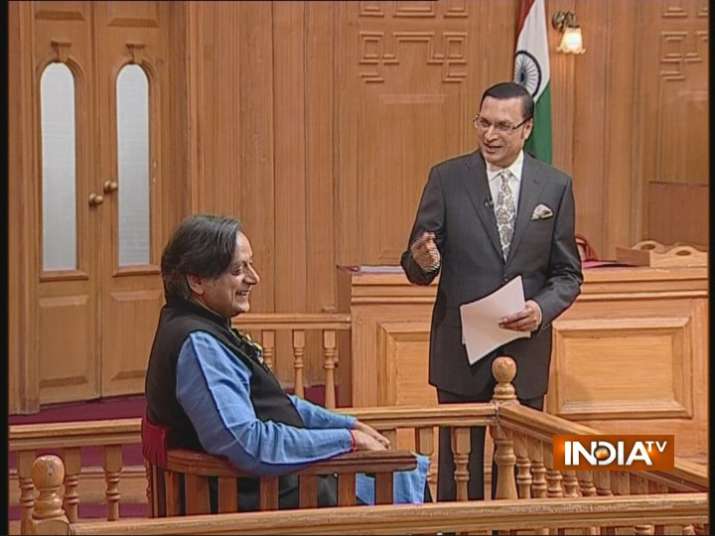 Senior Congress leader and Thiruvananthapuram MP Shashi Tharoor on Saturday said that he has been a disciple of legendary Hindu philosopher Swami Vivekananda since his childhood and claimed that his "Hindu Pakistan" remark was distorted by media.
Appearing in "Aap Ki Adalat" show hosted by India TV Chairman and Editor-in-Chief Rajat Sharma, Tharoor said, "At a seminar in Trivandrum, I had said that if the present BJP leaders do not change their views, there is a risk of a Hindutva version of Pakistan taking place in India. That would be a Hindu Pakistan,but I know majority of Hindus do not subscribe to this." 
"When BJP Yuva Morcha workers attacked my office in Kerala, I asked at a rally next day, whether these people want to bring Taliban in Hinduism? This was distorted in media as "Hindu Taliban", he added.
Tharoor also alleged that those who challenged Idea of India over the years are in power today.
Watch Video: Am a disciple of Swami Vivekananda, says Shashi Tharoor
​
Watch Full Episode: Full Episode of Shashi Tharoor in Aap Ki Adalat