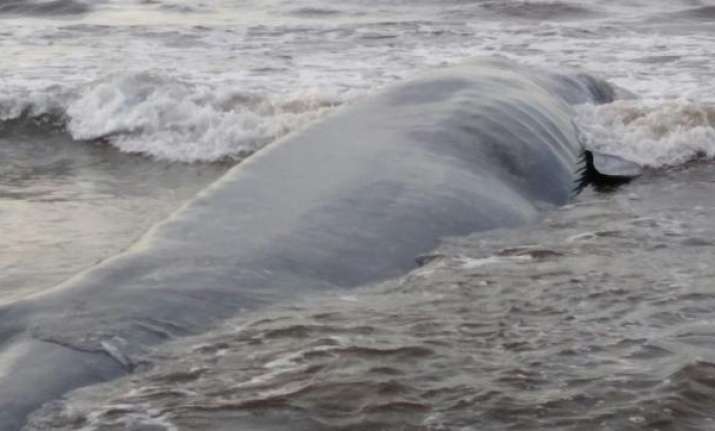 Locals, fishermen and forest officials on Sunday collectively rescued a 47-feet blue along the Konkan coast in Ratnagiri district in Maharashtra.
The largest marine mammal was spotted fighting for survival by residents of Madban village late in the evening of September 10, reports said.
According to senior forest officials, the blue whale was weak and was looking dehydrated when it was spotted.
"It is possible that the mammal might be stuck in shallow water for approximately two days," said a senior forest official who was incharge of the rescue operation.
Sending the blue whale into its natural habitat required the efforts of 50 people including forest officials and two boats. After making proper arrangements, the blue whale was pulled into the deep water, before it swam further into the sea.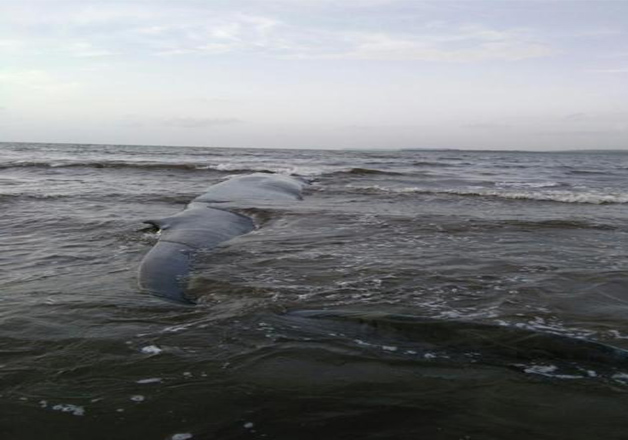 N Vasudevan, chief conservator of forest, state Mangrove cell, confirmed the rescue operation. "A Blue Whale was found stranded at the sea coast of village Madban near Jaitapur Atomic Energy Project Taluka Rajapur District Ratnagiri on 10th evening. It was safely released into deep sea water with the help of 2 boats by forest staff, NGOs, local people and fishermen today afternoon. The length of the whale was 47 feet and weight may be around 15 to 20 tonnes," he said.
Although the mammal was spotted in the evening of September 10, the rescue operation got over in the afternoon of September 11. 
As per sources , the ribs of the blue whale could be easily seen while it was being rescued, but timely action by the rescuers saved the life of the marine mammal.
As per reports, this was the second time a blue whale was rescued along the coast of Maharashtra. It is also being termed as one of the biggest rescue operations of a marine mammal along the Maharashtra coast by the officials.
"If the high tides are strong enough then it can even push a blue whale to the shallow waters," the official told media.
#BlueWhale was rescued by two boats that pulled mammal back to deep waters. 50 ppl involved in rescue ops pic.twitter.com/CjzBisPHnP

— Badri Chatterjee (@ChatterjeeBadri) September 11, 2016