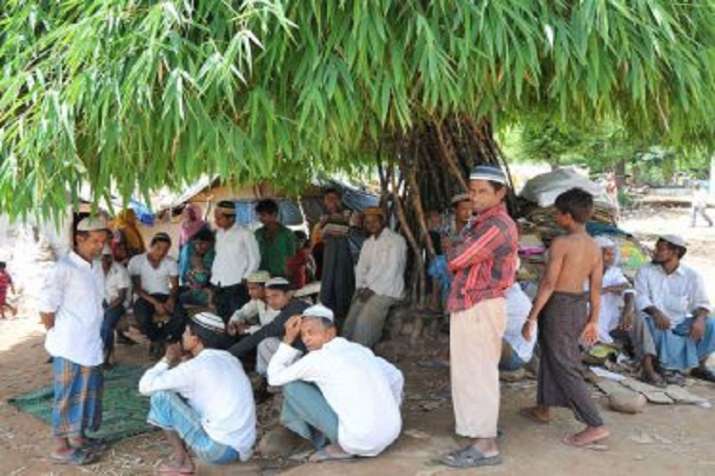 Amid a raging political debate over providing shelter to Rohingya Muslims in the country, India has reportedly sent seven Rohingya immigrants to Assam border be deported back to Myanmar on Thursday.
The seven men, who were jailed since 2012 on charges of illegal entry into the country, were sent to Myanmar border from Assam in bus.  
However, the Assam Police described the move as a routine procedure. 
MORE: India sends seven Rohingya to border to be deported to Myanmar https://t.co/428omKM9ID pic.twitter.com/aoeYalzHcr

— Reuters India (@ReutersIndia) October 3, 2018
"This is a routine procedure, we deport all illegal foreigners," Reuters quoted Bhaskar Jyoti Mahanta, Additional Director General of Police, Assam, as saying.  
The news about deportation of seven Rohingyas comes just a a day after five members of a Rohingya family, who arrived in Thiruvananthapuram from Hyderabad, were taken into custody. 
The Centre had recently directed the states to be cautious and observe the movements of the Rohingya, citing national security.
"The presence of Rohingya is confined not only to the northeastern states. They have reached south Indian states including Kerala," Union Home Minister Rajnath Singh had recently said, calling all Rohingya in India "illegal immigrants."
Hundreds of minority Rohingya have been killed in the northern Rakhine province of Myanmar by the military in alleged ethnic cleansing, setting of an exodus with lakhs taking shelter in camps in Bangladesh.
Many of them are also living in India.
Rajnath Singh had earlier said India would not be violating any international law if it were to deport Rohingya as New Delhi is not a signatory to the UN Refugees Convention, 1951.
The government told Parliament last year that more than 14,000 Rohingya people, registered with the UN refugee agency UNHCR, stay in India.
However, aid agencies estimate there are about 40,000 Rohingya people in the country.
(With inputs from agencies)