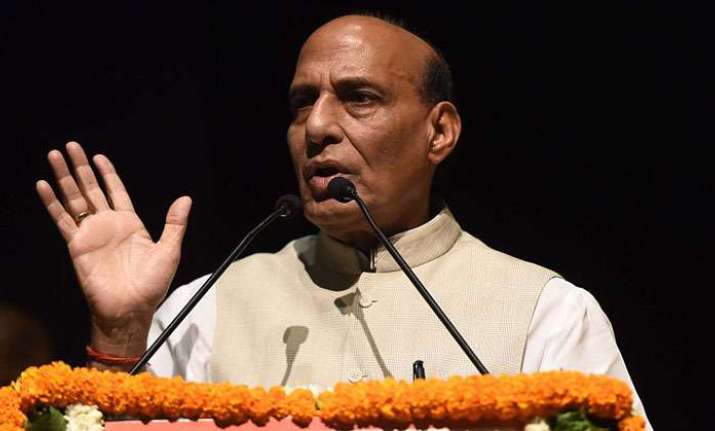 While hailing the increasing bilateral relations with China despite differences, Union Home Minister Rajnath Singh on Monday said that Pakistan has taken itself into a corner by adopting terrorism as its "state policy".
While addressing media at the inauguration of a two-day 'Regional Editors Conference' in Chandigarh, Rajnath said: "There are certain perceptional differences regarding the boundaries between India and China, but the number of transgressions has reduced... On the other hand Pakistan is obsessed with certain issues."
"Pakistan has forgotten the difference between terrorists and freedom fighters. Terrorism in India is mostly sponsored from across the border...If Pakistan is serious about fighting terror then we are ready to help them eradicate terror, but their intention is not that," Rajnath added.
On being quizzed about sealing the border with Pakistan, the Home Minister said: "The international border with Pakistan will be sealed by December 2018."
Tensions between India and Pakistan increased after the Uri terror attacks followed by surgical strikes carried out by the Indian Army at terror launch pads across the LoC early September 29.