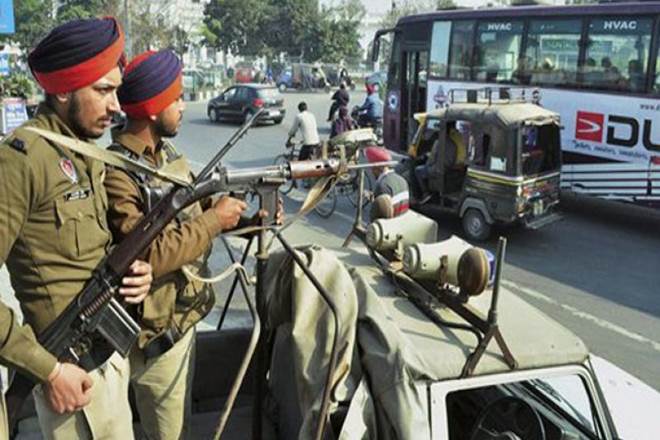 At least six to seven terrorists belonging to banned Pakistan-based group Jaish-e-Mohammad (JeM) have sneaked into Punjab and are believed to be hiding in Firzopur area. The suspected terrorists may be planning to move towards Delhi, an intelligence report said on Thursday. 
An intelligence note issued by the Punjab Police advised the concerned authorities to step up security and checking across the state. 
The note also suggests increasing security across the border with Pakistan.
"According to an input, a group of 6-7 JeM terrorists are reportedly in Punjab, India (possibly Firozpur area) and are planning to move towards Delhi from Punjab side," the report said.
"There is a need to review and strengthen the second-line-of-defence along the Indo-Pak border and to coordinate closely with BSF and other police/defence establishments in your areas," it added.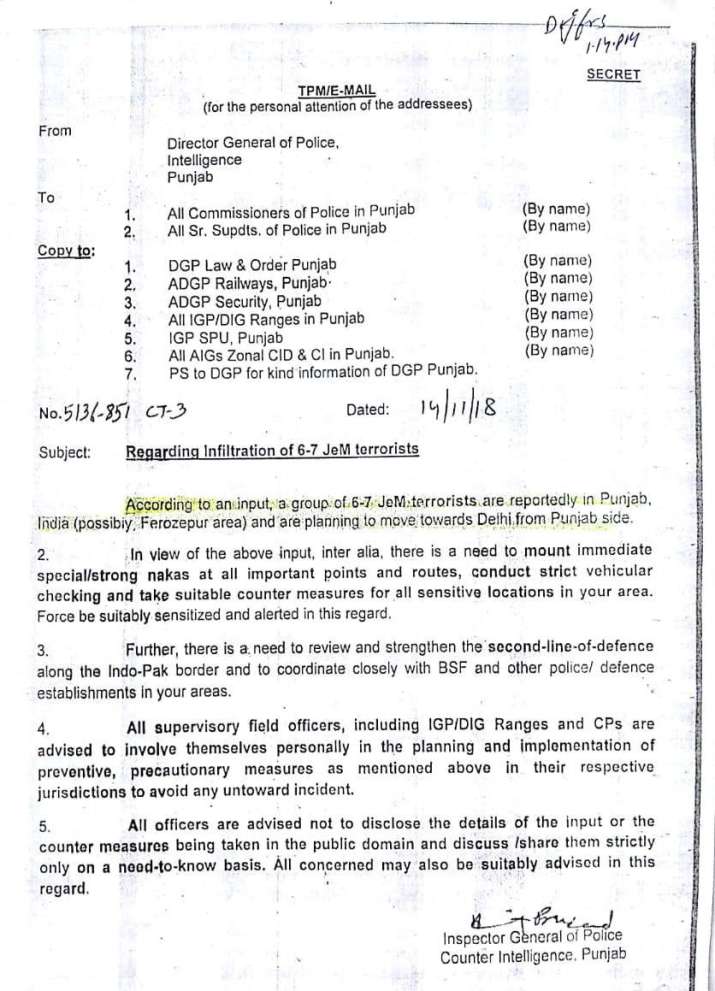 The intelligence report has come just a day after four persons snatched a car at gun point near Madhopur area of Pathankot. 
The similarity of the incident to modus operandi of terorirsts who attacked Pathanakot airbase in 2016 raised an alarm for the security forces. 
In 2016, terrorists, who had launched attacks on the Pathankot Air base, had snatched a Punjab police officer's car to get to the air base. 
The fresh incident took place on Tuesday night when four people who had hired a taxi from Jammu asked the driver to stop the car in Madhopur area, as 'one of the passengers complained of vomiting'. 
"The occupants snatched the vehicle from the driver at gunpoint," Pathankot Senior Superintendent of Police Vivek Sheel Soni said.
Police said the Punjab Police has sent a team to Sambha in Jammu where they had dinner on Tuesday night. CCTV camera footage would be examined to identify the perpetrators, they said.
Security has been tightened in and around Pathankot district following the incident and vehicles are being checked, police said, adding that efforts are underway to trace the car.
WATCH: Jaish-e-Mohammad terrorists hiding in Punjab, says intel alert