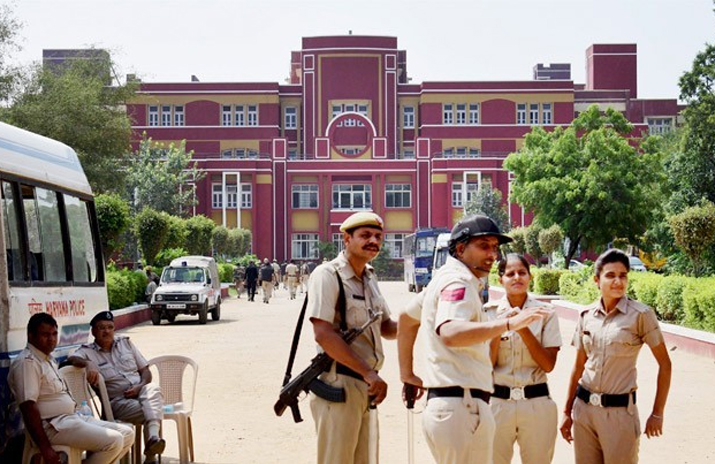 A 12-member Central Bureau of Investigation (CBI) team on Saturday arrived at Ryan International School in Bhondsi here to collect forensic evidence in connection with Pradyuman Thakur, a class 2 student, murder case.
A CBI official said that the team was at the school campus to collect evidence related to the death of Pradyuman, 7, who was found dead in the school washroom on September 8. The official said that the local police station, where the case was registered earlier, is assisting the CBI team.
Meanwhile, three accused (bus conductor Ashok Kumar and two Ryan officials -- regional head of the group Francis Thomas and HR head Jeyus Thomas), arrested by Haryana Police earlier this month, were sent to one day CBI custody by a local court.
"On the request of the CBI in an ongoing investigation of a case related to the alleged murder of a student in a school at Gurugram, the competent court today remanded three accused in one day police custody," a CBI spokesperson said.
The action comes after the CBI on Friday registered a case under sections of murder, arms act, Protection of Children from Sexual Offences (POCSO) Act and Juvenile Justice Act. The Haryana government had ordered a CBI inquiry into the killing of Pradyuman on September 15. 
Pradyuman was found dead with his throat slit inside the school's washroom, within an hour after his father dropped him. Police alleged that school bus conductor, Ashok Kumar, 42, killed him with a knife after the boy resisted an attempt to sodomise him. While Kumar has been arrested, his parents and two other staffers claim he was being made a scapegoat.
Police have also arrested two officials of the school and are seeking to question the trustees of Ryan Trust, which manages the school. The case snowballed into a major national issue of safety and security of children in schools, with vociferous protests held by parents and activists outside Ryan schools in several states.