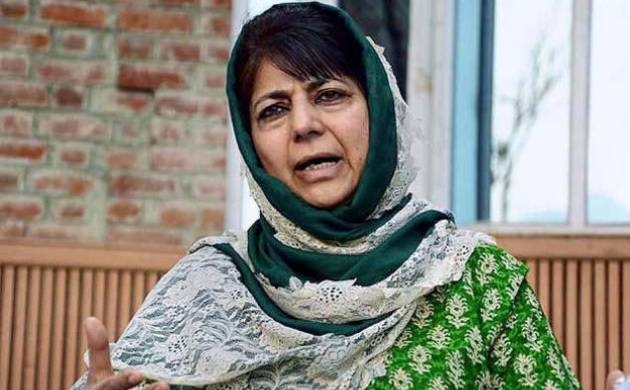 Fissures in Mehbooba Mufti's Peoples Democratic Party (PDP) was laid bare on Saturday when six of the rebel MLAs skipped the 19th raising day even of the part in Srinagar. Adding to Mehbooba's woes, another party leader Abdul Majeed Paddar organised a separate event in Kulgam with his supporters claiming his faction to be the original PDP.
The six MLAs who missed today event are - Imran Raza Ansari, Majeed Padroo, Abid Ansari, Abass Wani, Haseeb Darbu and Javeed Baig. 
Meanwhile, speaking at the party event, Mehbooba Mufti defended Ramzan ceasefire claiming it stopped bloodshed in the region. "Only way to save Kashmir is to stop bloodshed. No amount of money and investments will bring peace in Kashmir," she said.
Accusing the BJP of stalling the tribal bill in state Assembly, Mufti said he was under constant pressure during the alliance government's tw-year rule.
"For two years I have not smiled. I was under so much pressure, how could I smile," Mehbooba Mufti said. 
Ealier on Friday, the PDP received further setback as the party's youth wing vice president Vikram Singh  joined the BJP with over 10 supporters.
BJP state president Ravinder Raina welcomed them to the party. Raina lauded the decision of Singh and his supporters to join the BJP and said such youth leaders will help the party win every election.
Speaking to reporters on the occasion, Vikram Singh alleged that the PDP neglected Jammu and Ladakh after coming to power.
The BJP pulled out of its alliance with the PDP in Jammu and Kashmir last month and the state was placed under Governor's rule for the fourth time in the last one decade.