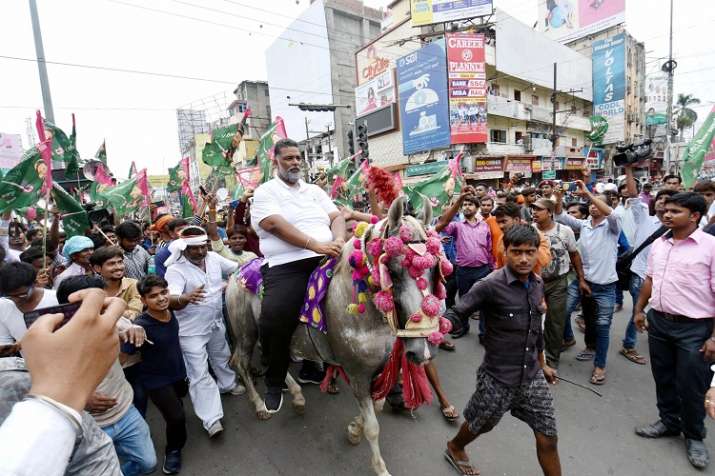 Lok Sabha MP Rajesh Ranjan alias Pappu Yadav has threatened to disrupt the proceedings of Lok Sabha in support of special category status to Bihar. The MP's Jan Adhikar Party (JAP) on Saturday observed bandh in the state as they demanded to accord special category status to Bihar. Yadav, while addressing the bandh supporters, threatened to disrupt the Lok Sabha proceedings on the issue.
"Bihar was denied special status when UPA was in the government at the centre for 10 years of which Lalu Prasad was a part", said Yadav.
"I thank Nitish Kumar for raising the issue of special category status to Bihar but, where was he when special category status was accorded to other states during Atal ji's regime in which he was a minister," Yadav asked.
"I will not allow the Lok Sabha to run on the issue of Bihar being denied special category status. It does not matter even if I am marshalled out from the House. I cannot compromise on twin issues of special category status and creation of employment opportunities for youths of Bihar," he added.
Yadav, who led the bandh in the state capital had fainted at Dak Bungalow square due to scorching sun but had soon regained consciousness.
Supporters of JAP burnt tyres near Dak Bungalow chowk and halted traffic in the state capital during the bandh. Similar reports of protests by the JAP supporters came from different parts of Bihar as they pressed for their demand.
MP Pappu Yadav's JAP had given a call for a day-long bandh in the state on Saturday over their various demands that also included according special category status to Bihar, providing quality education and employment to youths and safety and security to women.