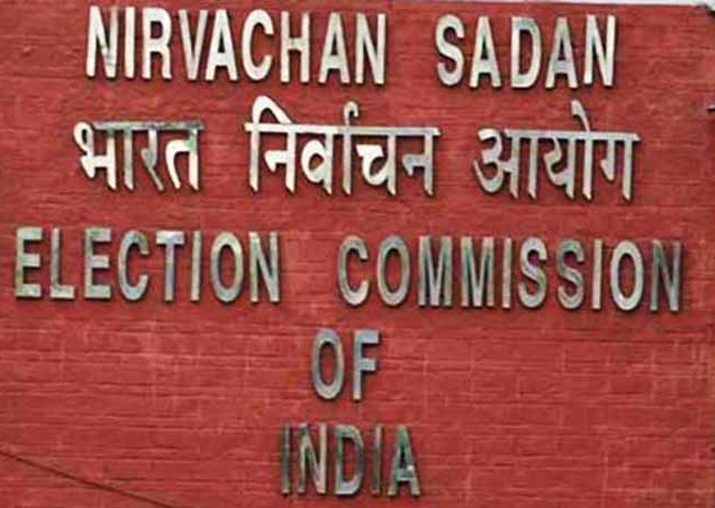 The Election Commission of India (ECI) on Wednesday claimed in the Delhi High Court that judicial review of President's order disqualifying 20 AAP MLAs for holding office-of-profit "lies on a very narrow compass" and the courts ordinarily would not enter into such matters. 
A bench of Justices Sanjiv Khanna and Chander Shekhar was informed by the poll panel that if superior courts exercised their jurisdiction on such matters, if permissible at all, the courts ordinarily would not enter into their merits. 
"The judicial review of the order passed by the President under Section 15 of the (Government of National Capital Territory of Delhi Act) or under Article 103 of the Constitution of India based on the opinion of the ECI lies on a very narrow compass.If the superior courts exercise their jurisdiction under Article 226 and 32 of the Constitution in respect of such matters, if permissible at all, the courts ordinarily would not enter into the merits of the matter," ECI counsel Amit Sharma argued. 
He also submitted that re-appreciation of evidence cannot be sought by a party even if there is a possibility of a different conclusion being arrived at on the evidence placed.
The ECI was replying to arguments made by the disqualified MLAs, found guilty of holding office of profit as parliamentary secretaries to ministers in the AAP government after it came to power in 2015. 
The MLAs had approached the high court challenging their disqualification after President Ram Nath Kovind gave his approval to the ECI's recommendation. 
The arguments on behalf of the ECI, which remained inconclusive, will resume on Thursday. 
The high court had on January 24 refused to stay the Centre's notification disqualifying them, but restrained the EC from taking any "precipitate measures" such as announcing dates for by polls to fill the vacancies. 
The EC had recommended the disqualification of 20 AAP MLAs on January 19. The President had accepted the EC's opinion the very next day. 
The 20 disqualified MLAs include Adarsh Shastri (Dwarka), Alka Lamba (Chandni Chowk), Anil Bajpai (Gandhi Nagar), Avtar Singh (Kalkaji), Kailash Gahlot (Najafgarh) -- who is also a minister, Madan Lal (Kasturba Nagar), Manoj Kumar (Kondli), Naresh Yadav (Mehrauli), Nitin Tyagi (Laxmi Nagar), Praveen Kumar (Jangpura). 
The others are Rajesh Gupta (Wazirpur), Rajesh Rishi (Janakpuri), Sanjeev Jha (Burari), Sarita Singh (Rohtas Nagar), Som Dutt (Sadar Bazar), Sharad Kumar (Narela), Shiv Charan Goel (Moti Nagar), Sukhbir Singh (Mundka), Vijendar Garg (Rajinder Nagar) and Jarnail Singh (Tilak Nagar).