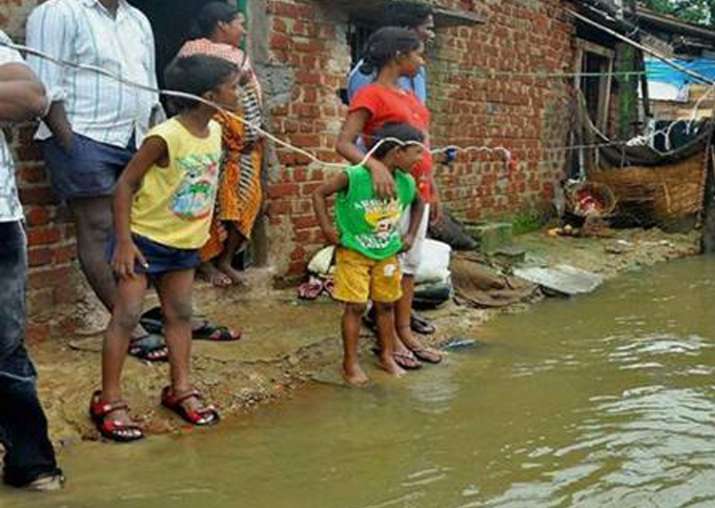 More rainfall is in store Odisha, which is already being pounded by downpour since yesterday with the south-west monsoon being active in the state. The meteorological office here said today that heavy rainfall is likely to lash one or two places in south Odisha during the next 24 hours, while moderate rain and thundershower would occur in many places. 
It rained in most places, heavily in one or two places, with the south-west monsoon has been active in Odisha. The chief amounts of rainfall had been recorded in districts like Puri, Cuttack, Balasore, Mayurbhanj, Bhadrak, Jagatsinghpur, Angul, Gajapti, Khurda, Kendrapara, Jajpur, Keonjhar, Sundargarh, Ganjam and Boudh, it said. 
#WATCH:Massive flooding in residential areas of Bhubaneswar due to continuous downpour, water enters houses.MeT predict more rain for 2 days pic.twitter.com/jNgaC15V7A

— ANI (@ANI) September 2, 2017
Kakatpur in Puri district received around 11 cm of rainfall since yesterday, while Banki and Athagarh area in Cuttack district and Jaleswar and Gobindpur areas in Balasore district recorded about 9 cm rainfall each during the period. The state capital of Bhubaneswar recorded 7 cm rainfall since yesterday, it added. 
Meanwhile, at least nine persons died and six others injured as lightning struck them in various districts as rains lashed most parts of Odisha. Two lighting deaths took place in Sundergarh district, while one person each died in the districts of Balasore, Bhadrak, Jharsuguda, Bargarh, Kendrapara, Keonjhar and Jajpur. At least 11 cattle were also killed in a lightning strike at Kundapatna in Jajpur district.