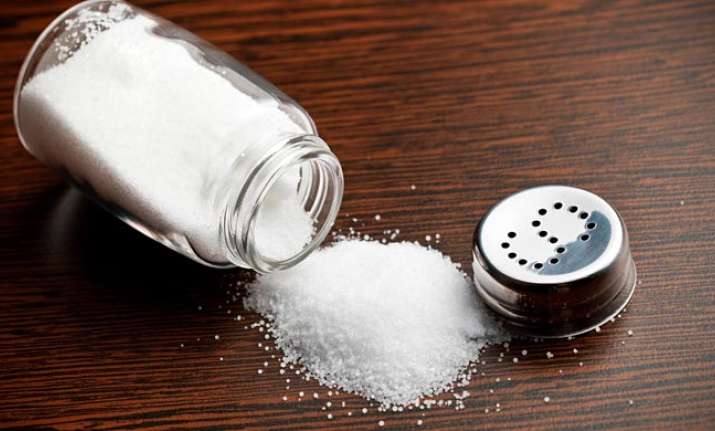 Amid chaos over ​rumours of salt shortage in several parts of Uttar Pradesh and the NCR region, the union government clarified that there is no scarcity of such essential commodity.
"There is no shortage of salt. State governments have all powers to ensure its availability at reasonable price," an official spokesperson said.
The clarification came after rumours were rife that the price of salt has gone up to Rs 400 per kg in Uttar Pradesh and up to Rs 250 per kg in the National Capital Region. 
This led to a panic like situation in Noida, Laxmi Nagar, Chandni Chowk and some other places.
Rumours of no salt stocks in Uttar Pradesh led to panic buying in many parts of the state late on Friday. 
Lucknow Senior Superintendent of Police Manjil Saini trashed reports on paucity of salt and dubbed it as "mischief" by some rumourmongers. 
While it was yet to be determined how the rumour started, people flocked to grocery shops and retail outlets in large numbers to buy salt in large quantities. As the panic spread, several quintals of salt vanished from shop shelves.
In some areas salt was said to be selling, if available, anywhere between Rs 100-Rs 200 per kg. 
Meanwhile, police was directed to increase patrolling as the rumour could result in a law and order situation, an official told IANS. 
Lucknow Inspector General of Police A. Satish Ganesh asked all SSPs in the zone to start special patrolling in busy thoroughfares and markets to prevent untoward incidents.
A special team has been put on the trail of a message that went viral within minutes of appearing on social media sites, triggering panic. 
(With inputs from IANS)